Summary
Here is everything you need to know about SAT exam fees in 2022, the registration deadline, additional fees, the test centre, SAT syllabus, date change, rescheduling fees, and more
SAT is a standardised test that is mandatory for most of the reputed college admissions in the United States for undergraduate courses
Candidates who want to take the SAT(scholastic assessment test) must pay a fee of $106
The College Board website offers SAT test price waivers/scholarships to economically weaker sections and low-income students
The SAT fees differ according to the applicant's place of origin. There are two SAT exam fees, i.e., SAT exam fee and the SAT subject exam fee (which may be beneficial in certain instances). However, in general, the relevance of subject exams is rapidly declining.
We reviewed the Registration Fees For SAT exam, SAT exam dates and fees, further information on the change, late registration, waitlist fees, and the cost of various SAT scoring services in this post.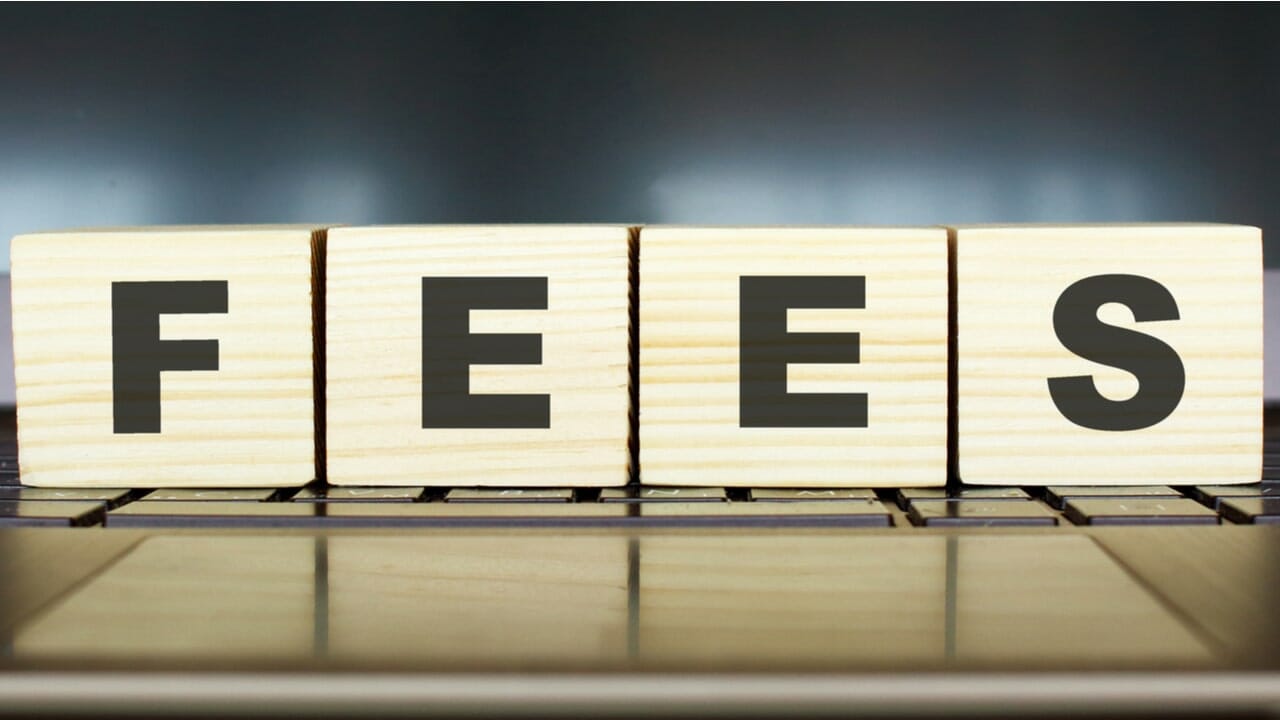 SAT Exam Fees 2022 
The fee for the SAT exam is $52. In India, the SAT registration fee is $106 (with a written essay) or $94 (without a written essay) (without an essay). In Indian rupees, the SAT exam costs roughly INR 6200-7000. Aside from the standard SAT, a student can take the SAT subject test, which might benefit some situations. The SAT subject test fee is roughly $111, while subject tests are becoming less important.
Four registration score reports are available up to nine days after the exam date. The cost of $12 per report applies to additional score verification reports (other than the above four) ordered outside the time described above period.
Note: Only if your order has not been completed or missed your test date are they refundable (for example, if you cancelled your test, were absent, or had to take a makeup test).
SAT International Test Dates & Deadlines
SAT Fees Refund Procedure
Before cancelling and requesting a refund, you should be aware of the steps that must be performed after the SAT cancellation:
The registration fee for the SAT Exam is non-refundable beyond five days before the exam date.
Registrations for SATs that are cancelled are partly reimbursed. You can get a refund of $10 if they cancel five days before test day.
Refunds commence six weeks following the test date.
SAT Score reports purchased as part of registration are refundable only if you cannot take the exam on the scheduled day.
Additionally, if purchases are cancelled within 24 hours and have not been processed or mailed, the extra score reports may be returned.
The rush score reports are not included in the list of refundable items.
If you do not want to transfer your registration for the SAT Subject Tests, you may contact customer support to seek cancellation.
Note: If you decide to retake the exam after cancellation, you must re-register.
SAT Exam Fee Waiver
The SAT Exam Fee Waiver includes two free SATs and two complimentary Answer Services. Therefore, if you qualify for an SAT cost waiver, you may take the SAT twice for free and get additional advantages when applying to colleges/universities.
The Process to Get a Fee Waiver
SAT exam fee is very high for low-income households. This financial strain may be alleviated by enrolling in the College Board's fee waiver program. Students can visit the College Board website for SAT test price waivers/scholarships available for economically weaker sections and low-income students.
To take advantage of the SAT Cost Waiver program, enter the 12-digit fee SAT waiver code in the Got a Fee Waiver Code field. Then, after logging in, complete the required fields and select the Submit option. Suppose you previously utilised an SAT fee waiver code or took the PSAT/NMSQT or SAT on an academy day and claimed SAT fee waiver advantages. In that case, you will get your previously accepted benefits. Following that, you'll need to contact your counsellor if you cannot see your fee waiver benefits in your account.
Guide To Get an SAT Fee Waiver
SAT Fee Waiver Registration
Candidates who register online for the SAT Fee Waiver must complete the following steps:
The 12-digit code for the charge waiver.
The name of a guidance counsellor or other authorised person in high school.
How do you obtain the waiver?
Candidates who register offline by mail with a fee waiver card must ensure that the card has this information and submit it with their paper registration form. You must use caution while entering the fee waiver information in the payment information box of the form. Cards or forms that are incomplete will be returned to you unprocessed.
Eligibility for SAT Fee Waiver
For eligibility, you must fulfil one of the following SAT qualifying requirements to fulfil your dream of studying at top universities:
You are a participant in or qualified for the National School Lunch Program (NSLP)
Your family's income qualifies you for free or reduced-price meals.
Your family needs public aid.
You are enrolled in a state, federal, or local low-income student program (e.g., Upward Bound).
You are a resident of public housing, foster care, or are homeless.
You are a state ward or an orphan.
You get free SAT registration and score reports with a cost waiver.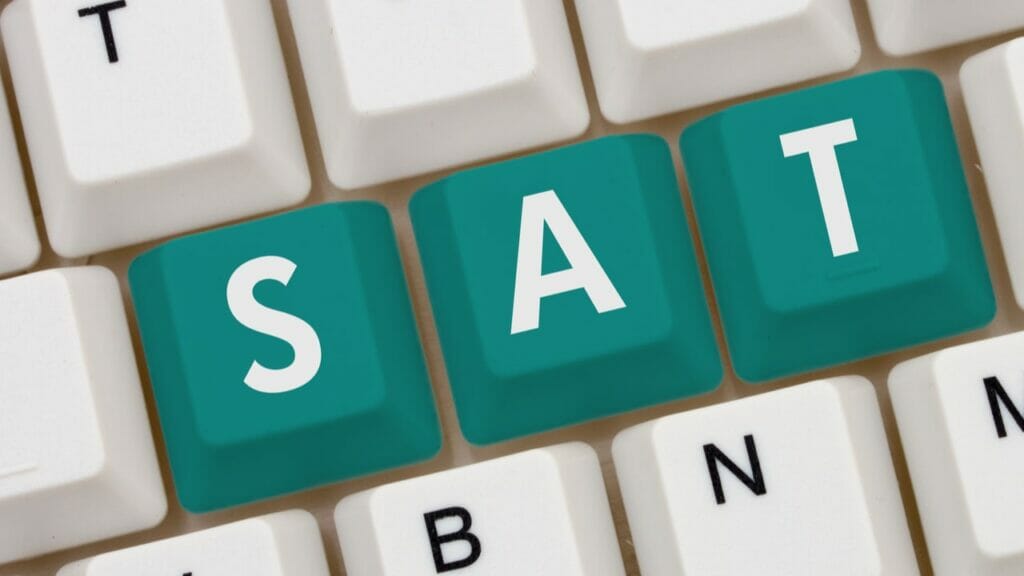 Conclusion
The total cost of your SAT registration will vary depending on the additional services you choose and if you register after the normal deadline. International students can anticipate additional regional SAT exam fees dependent on their residence country. Four score reports are available with each SAT registration; however, they must be utilised within nine days of the test date, or the SAT exam fee of additional score reports will apply. Many of these SAT exam fees are paid if you qualify for an SAT fee waiver.
At LeapScholar, we help students get an admission ticket to reputed colleges in the UK and USA by helping them prepare for the SAT exam in the most effective way. From practice tests for SAT exam to guide you with the registration process, we help students avoid late registration fees and register for SAT with less hassle.
Frequently Asked Qunestions
1. What is the cost of SAT in India?
The SAT exam fee is around $104, including the regional charge. The SAT Topic Test fee is $26 (Rs 1,930), plus $22 (Rs 1,633) registration fees for each subject, plus a regional fee of $49 for India.
2. Is the SAT fee refunded?
The applicant will receive a full refund of your SAT registration fee if you cancel your SAT registration before or on test day. However, you will be assessed a cancellation fee.
3. How do I pay for the SAT in India?
The following methods can be used by the test takers to pay for SAT registration and associated fees: American Express, Discover, Visa, MasterCard, Diners Club, and JCB are examples of credit cards.
We are sorry that this post was not useful for you!
Let us improve this post!
Tell us how we can improve this post?