Summary
The UK's grading system is not the same – the Scottish use a different grading system
Institutes in Northern Ireland and Wales follow the old grading system, and those in England follow the new grading system
The grading system of bachelor's and integrated degree courses are different from that of the standalone master's courses
Before moving to the United Kingdom for further studies, it is important for international students to know about the UK Grading System because it is pretty unique. And the catch is that the entire UK does not use it. While England, Wales, and Northern Ireland use almost similar grading schemes, the Scottish use a different grading system. In this blog, we will tell you all about the UK's grading system.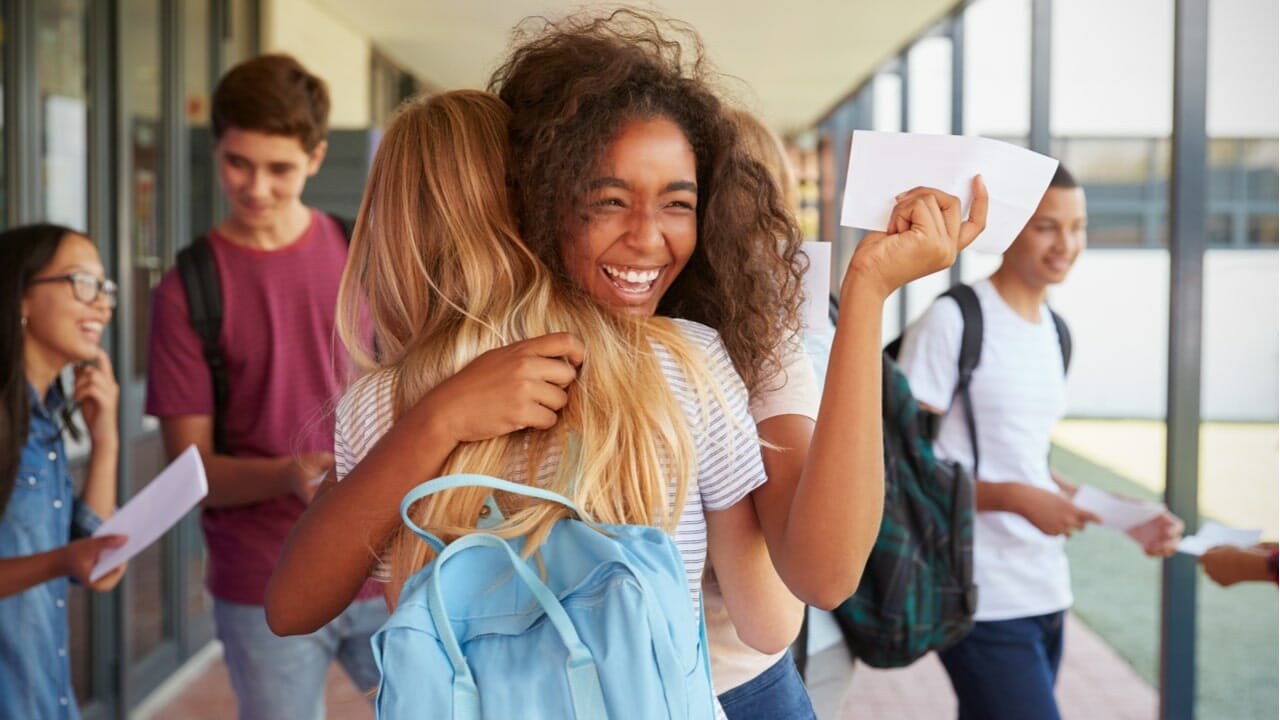 Overview of UK Grading System
The four main stages of the UK's education system are primary, secondary, further, and higher education. As you would expect, students are assessed at the end of each education stage – but the grading system is different for every stage. Here's how it works:
UK Grading System in Compulsory Education (GCSE)
GCSE, or the General Certificate of Secondary Education, is a qualification exam taken by students of age 15-17 when they are in Year 11. These UK students are majorly from England, Northern Ireland, and Wales. The test assesses their learning progress.
There are two GCSE grading systems applied in the UK. While the old grading system graded students from A to G, the newer one grades them from 1 to 9.
Old UK Grading System
This system is used by institutes in Northern Ireland and Wales. A is the highest possible grade, and G is the lowest grade. D is considered a passing grade.
New UK Grading System
This system is used by institutes in England. In the new system, the highest possible grade is 9, and the average passing grade is 4.
Those students who secure lower grades are given a U for ungraded in both the grading systems. However, since Indian students go to universities in the UK for graduate, postgraduate, and professional programs, this grading system is not relevant to them. But it is important to understand the GCSE grading system before moving to the other systems.
UK Grading System in Higher Education
The UK education system is phrased so that its grading system changes for students above the age of 16. Now, the General Certificate of Education GCE Advanced Level (A-Level) is considered instead. The final exam is usually taken after the completion of high school. Students use this qualification to seek admission to higher education institutes.
The grading system works as it does for GCSE in England – students are graded A for the highest score and E for the lowest score. Those securing below minimum marks are given a U (an unclassified) grade.
Cost of Studying in The UK For Indian Students
UK Grading System for Undergraduates
There are two types of degrees for undergraduates in the UK, but the grading system remains the same. The two types of degrees are
Ordinary Degree or Pass Degree: It is a regular bachelor's degree, the most common example being the Bachelor of Science (B.Sc).
Honours Degree: It is the undergraduate degree with honours and is considered of a higher standard than that of an ordinary degree. The most common example is B.Sc Honours.
UK Grading System for undergraduates is classified into four stages based on the scores:
First-class or distinction
Upper second class or merit
Lower second class or pass
Third class or pass
Students enrolled in the ordinary degree are merely considered pass or fail, but in the honours degree, the grade tells a lot about their performance level. This distinction is shown by the degree classification.
For more specific information about the degree classification, consider the following:
| Marks | Honours | Ordinary |
| --- | --- | --- |
| 70%+ | First-Class Honours (1st) | Distinction |
| 60-69% | Upper Second-Class Honours (2:1) | Merit |
| 50-59% | Lower Second-Class Honours (2:2) | Pass |
| 40-49% | Third-Class honours (3rd) | Pass |
| 0-39% | Fail | Fail |
Let's learn more about each of the degrees shown above to understand more about the UK's grading system.
First-Class Degree
In undergraduate courses, first-class honours grade signifies excellent performance. In terms of percentage, it is equivalent to a minimum of 70% or higher. In letter grades, it is equal to an A. Over the past eight years, first-class degrees awarded to students in England have risen by nearly 90%, with four out of five graduates leaving higher education with a first or a 2:1.
Upper Second-Class Degree (2:1)
In undergrad courses, it is usually equivalent to 60%-69%, also labelled as 2:1. It recognizes students to be quite competent but indicates they need improvement in some subjects.
Lower Second-Class Degree (2:2)
The second-class degree corresponds to a score of 50% to 59% and is labelled as 2:2. Lower second class students show lower academic achievement without demonstrating any remarkable quality academically.
Third-Class Degree
The third class degree is popularly known as a 'gentleman's degree.' This is the lowest academic grade boundary and is considered the minimum requirement to pass degree courses. It is approximately equal to 40% to 49%. Students earning these degrees have very little opportunity to pursue postgraduate study or other careers.
UK Culture: Traditions & Customs of The UK
UK Grading System for Postgraduates
The coursework at the master's level is double-blind marked, meaning that two lecturers or tutors will mark your work and then agree on a grade. The grade is decided based on the assignment and how it was presented.
The master's programs in the UK are broadly divided into two categories – Standalone Master's Degree and an Integrated Master's Degree. Consequently, they both are graded differently as well. So, what's the difference between the two Master's degrees and how are they graded? Let's find out.
Standalone Master's Degree
Before we jump on to understand the UK's grading system for a standalone degree, it is important to note that standalone degrees are also further divided into two types:
Taught Master's Degree
Master's Degree by Research
Let's look at the difference between these two types of standalone degrees and how their grading system works.
1. Taught Master's Degree
Taught master's degrees are a combination of a dissertation, projects, and modules. And together, a student has to put in work worth 180 credits. The individual modules alone are worth 10–30 credits, with the credits depending on length and amount of assessment required.
As for the grading system, in some cases, the master's programs would be graded pass or fail, but usually, they follow a detailed grading system. Here's what the grading system looks like for most taught master's programs:
Distinction – for 70%+
Merit or Commendation – for 60–69%
Pass – for 50–59%
Borderline Pass – for 40–49%
2. Master's Degree in Research
A master's degree by research – like MPhil – as the name suggests, requires research. Most universities give students a pass or a fail, with a handful offering distinctions as well.
Integrated Master's Degree
Integrated degrees, on the other hand, are integrated with other programs. Such degrees are more common in the science field – you apply for a four-year course and then decide whether you want to pursue a B.Sc, M.Chem, or some other degree.
Integrated degrees follow the grading system followed by undergraduate programs. Here's what the UK's grading system looks like for the integrated master's degrees programs:
First-class
Second class honours, upper-division (2:1)
Second class honours, lower division (2:2)
Third class
Fail
Please note that to calculate your final grade, a weighted score of all the years' grades is taken. For an integrated degree, it means the marks you scored in the final two years have more weightage than the ones scored in the first two years.
For other master's courses, the higher weightage is taken by the taught or the research aspects. If yours were a dissertation course, the grades you receive for this would impact your final marks.
And while you should aim for a certain weightage, your marks should also be in a certain range. This typically means that for a pass, no marks should drop below 40. And for merit, your marks should drop below 50, and for a distinction, no marks should be below 60.
Living Costs For International Students in The UK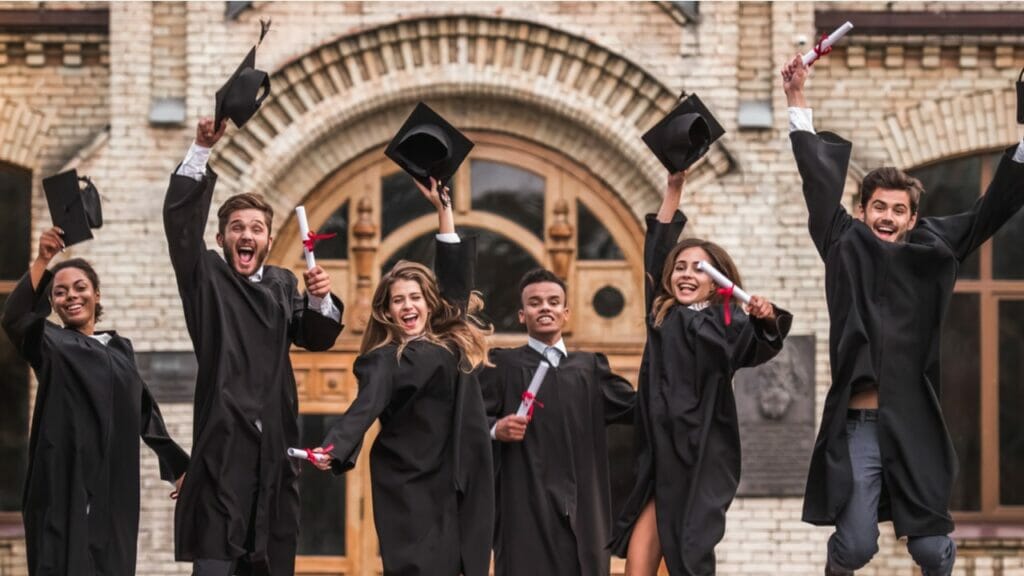 Conclusion
Learning local grading systems at the university where you hope to apply and in the foreign country where you hope to study can be extremely helpful. If for no other reason, it is crucial to know how to convert your grades and compare them to the requirements of the university.
However, please note that while these classifications are fairly standard, they do vary depending on the course and the university. So please inquire about your university's method of calculating its master's degree grades. If you want to study in the UK, but you are not sure about the grading system at the university of your choice, take expert help, but don't take risks.
Frequently Asked Questions
1. How can you compare Indian and UK grading systems?
Most Indian universities follow a 10-point GPA system, while UK universities mark you pass or fail or some such distinctions. Here's a comparison between the two countries:
Marks-UK's grading system Indian grading system
Above 80%-First class honours-10
75-79%-First-class honours-9
70-74%-First-class honours-8
60-69%-Upper second-class honours-7
50-59%-Lower second-class honours-6
45-49%-Third-class honours-5
40-44%-Third-class honours-4
2. Is grading on a curve prevalent in the UK?
Grading on a curve means adjusting the final scores of the students for improving their grades. While a few technical engineering institutes follow such a grading system, various prestigious institutions – like the Universities of Oxford and Cambridge – avoid grading on a curve.
3. Which countries have adopted the UK's grading system?
We are sorry that this post was not useful for you!
Let us improve this post!
Tell us how we can improve this post?