Language proficiency tests like TOEFL, IELTS, PTE, TCF, DELF, etc. and aptitude tests like GMAT, GRE, SAT, and others are instrumental for working or studying in foreign nations. Aptitude tests are not always necessary for certain countries. However one needs to appear for one or more language proficiency tests to secure admission in foreign universities or employment in foreign firms.
For European countries,r,  the degree of proficiency in a language test differs on the basis of the courses. Hence, those willing to work or study in Europe must be aware of the CEFR level.
Let's take a detailed view of the CEFR test and the various CEFR levels that one requires to reach for studying in European nations.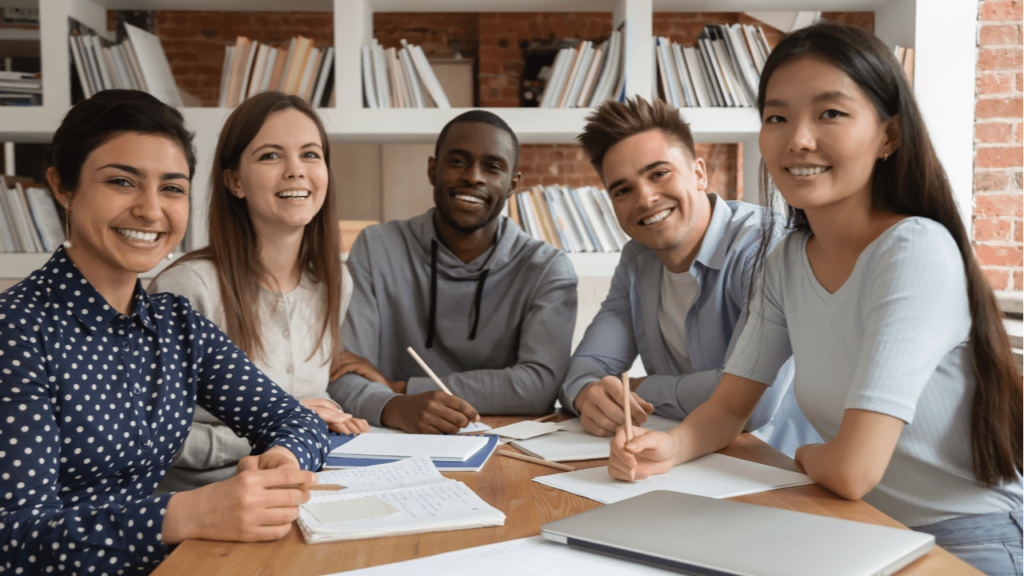 About CEFR 
CEFR (Common European Framework of References) is a standardised reference that has been formed by the Council of Europe. This is a part of a project named Language Learning for European Citizenship. Used widely across various European institutions, CEFR provides a standard that acts as a scale for measuring the proficiency of a candidate in different languages spoken in Europe. 
CEFR serves the purpose of assessing a candidate's ability to communicate in different languages. CEFR is designed to be language-neutral, which means it is valid for several foreign languages including German, French, Spanish, English and more. Introduced in 2001, the use of the CEFR test has spread across Asia and Latin America as a tool to formulate levels for teaching, learning and assessment. 
An Overview of CEFR Levels
CEFR level is divided into 3 major levels of proficiency. The following tabular representation discusses various CEFR levels in detail:
| CEFR Level Group | CEFR Level  | Description of the Level |
| --- | --- | --- |
| Basic User | A1- Beginner | Candidates belonging to this CEFR level have a basic understanding of a certain language. They are aware of the commonly used phrases, can introduce themselves and can describe where they reside. However, they face difficulty in understanding the language unless spoken at a slower pace and might require help. |
| Basic User | A2- Elementary | Learners in the A2 CEFR level can easily communicate and understand daily expressions and answer routine questions without difficulty. |
| Independent User | B1- Intermediate | Those falling in this CEFR level are slightly advanced than candidates of level A. They can communicate relevantly easily than those in the previous level. Candidates of the B1 level can travel easily communicate their needs with ease and also form well-structured sentences. They are able to express and communicate their views and opinions in a better manner. |
| Independent User | B2- Upper-Intermediate | Although the basic understanding of a foreign language remains the same as that of the B1 level, candidates in this CEFR level show better fluency and spontaneity. They can structure clear sentences on their own and communicate with native speakers easily. Those at the B2 level can express their opinions with more convenience.  |
| Proficient User | C1- Advanced  | C1 CEFR level means candidates belong to an advanced level of proficiency in a foreign language. The language fluency and vocabulary show a distinctive and remarkable development. Individuals in this level of CEFR can use the foreign language for academic and professional purposes with ease and efficiency. Those belonging to the C1 level can speak, read and write in a foreign language without any difficulty. |
| Proficient User | C2- Proficient | C2 is the highest level of proficiency in a language wherein a candidate can use a foreign language without any restrictions or difficulties. Those in this CEFR level can conveniently argue or present their opinion and can easily understand the nuances of a language. Candidates in this level become as fluent as a native speaker of the language in question.  |
CEFR Levels & the Corresponding Scores Secured in Language Tests
Typically, language requirements for admission in a foreign degree course or employment in a foreign country vary from one institution to another. It also varies from one country to another.
 Notably, the level of proficiency required in a foreign language can also be varying from one course to another. This is usually because different courses require different levels of understanding of a language. Usually, every candidate needs to secure a minimum score for admission. 
Let's take a look at the different CEFR levels and the corresponding scores secured in some of the popular language proficiency tests. 
| Language |  Proficiency Test | A1 | A2 | B1 | B2 | C1 | C2 |
| --- | --- | --- | --- | --- | --- | --- | --- |
| French | CIEP / Alliance Française Diplomas | TCF A1 / DELFA1 | TCF A2 / DELFA2 | TCF B1 / DELF B1 | TCF B2 / DELF B2 | TCF C1 / DALF C1 | TCF C2 / DALF C2 |
| German | TestDaF | - | - | - | TDN 3 — TDN 4 | TDN 4 — TDN 5 | - |
| English | IELTS | 2.0 | 3.0 | 3.5-4.5 | 5.0-6.0 | 6.5-7.5 | 8.0-9.0 |
| English | TOEFL (iBT) | - | 10-15 in Speaking and 7-12 in Writing | 42-71 in total | 72-94 in total | 95-120 in total | - |
| English | PTE Academic | - | 30 | 43 | 59 | 76 | 85 |
To make this simpler, let's suppose a European university requires a candidate to have at least a B1 CEFR level of proficiency for admission in a particular course. This implies that for the English language one has to secure 3.5-4.5 in IELTS, 42 in TOEFL, and 43 in PTE Academic. 
Different Language Proficiency Tests
Students seeking to study or work in foreign countries need to appear for foreign language proficiency tests compulsorily. Many international institutions require students to secure a minimum score in order to get admission. Here are some of the popular foreign language tests that candidates with study abroad dream should be aware of:
English
To work or study in countries with English as the primary medium of communication, one has to sit for any of the following English language proficiency tests:
TOEFL
TOEFL (Test of English as a Foreign Language) is a widely popular and accepted language proficiency test. It is accepted in almost all universities and colleges in the USA and Canada. This test is conducted by ETS (Educational Testing Service). 
This test consists of 4 sections Reading, Listening, Writing and Speaking. One can opt for this language test either online or through pen and paper. The registration fee for the internet-based test is $185, while that of the paper-based offline test is $180. The internet-based test is the most popular and preferred mode of TOEFL. 
In the Reading section, students need to read 3-5 passages and answer 12-14 questions from each paragraph. The Listening section comes with 3-4 lectures with 6 questions each and 2-3 conversations with 5 questions each.
For the Writing test, candidates have to write 2 essays within 50 minutes. As for the Speaking section, one has to answer 4 questions within 17 minutes. 
Also Read: Countries Accepting TOEFL
IELTS
The International English Language Testing System is another popular English language proficiency test. It is accepted in universities of all English-speaking nations like the UK, Ireland, Canada, Australia, New Zealand, and the US. 
It is jointly conducted by the British Council, IDP Education Australia and Cambridge English Language Assessment. IELTS is of two types: Academic and General Tests. Students can opt for either the computer-based online test or pen and paper-based. The registration fee for IELTS is Rs. 14,700.
Similar to TOEFL, IELTS tests consist of 4 parts: Reading, Writing, Listening and Speaking section. The Reading section comprises 3 paragraphs which are basically excerpts from magazines, books, newspapers or journals. Candidates have to answer 40 questions within 60 minutes based on these passages.
In the Writing section, students need to write 1 essay of 150 words and the other of 250 words within 60 minutes. The Listening section requires students to answer 40 questions on the basis of pre-recorded conversations and monologues. 
The speaking section is an 11-14 minutes test where candidates have to go through a face-to-face interview. 
PTE Academic
PTE Academic is a computer-based test English language proficiency test accepted around the world. It is conducted by Pearson PLC Group. PTE Academic assesses the ability of a student to understand English as spoken on a regular basis. The registration fee for PTE Academic is Rs. 13,700. 
This 3-hour long test consists of 4 sections where one has to answer 20 question types. Like other English language tests, PTE Academic also consists of Reading, Listening, Speaking and Writing sections. The results are declared within 2 days and are valid for 2 years. 
Also Read: PTE to IELTS Conversion
French
Students aiming to pursue higher studies in France have to appear for French language tests. Here are some of the most renowned French language tests:
DELF
The Diplôme d'études en langue française, or DELF is an important foreign language proficiency test. This test helps students to secure a job in France or admission to any of the French educational institutions. DELF comes with different levels, each designed for students with specific requirements and goals. 
TCF
TCF or Test de Connaissance du Français, another popular French language proficiency test, is conducted by the French Ministry of Education. Individuals can take this language assessment test for personal, professional or academic purposes. 
This test follows the standards set forward by the Common European Framework of Reference for Languages. TCF includes a compulsory and an optional section. In the compulsory section, students have to answer 80 multiple-choice questions based on listening, reading and use of language structure. 
One can appear for the optional test only after they have cleared the compulsory one. The optional test consists of writing and speaking sections. However, since this is an optional section, students can choose to avoid it altogether. 
German
Germany is another preferred destination among students for international higher education due to lower costs and acclaimed institutions. TestDaF or DSH is a highly renowned German language test accepted in all universities across Germany.
TestDaF or DSH
TestDaF is a standardised test for learners of the German language. The test is usually conducted in designated test centres around the country and lasts for around 3.5 hours. It is conducted and managed by the TestDaF Institute in Germany. However, in India, it is organised by Goethe-Institut/ Max Mueller Bhavan.
The test fee to register for TestDaF is €90. TestDaF includes 4 sections: Reading Comprehension, Listening Comprehension, Writing and Speaking. Each of these sections is graded in 5 points making the total score 20.
Importance of a Language Proficiency Test
Language tests come with a specific framework that enables students to learn a foreign language as per their skill level. It tests the language skills that would be essential for living and studying in a foreign country. 
Receiving a useful and accurate indicator of one's foreign language skills enables a candidate to understand where they stand in their journey toward learning a new language. It helps them to figure out their weaknesses and drawbacks and provides them with an opportunity for improvement. 
Since the score secured on language proficiency tests are vital for studying or working in a foreign nation, a language test plays a crucial role in one's career. 
CEFR is a highly essential framework for students seeking to migrate to European countries for higher education. Aspiring candidates should be aware of the CEFR levels and the corresponding scores required in language tests to reach the desired levels.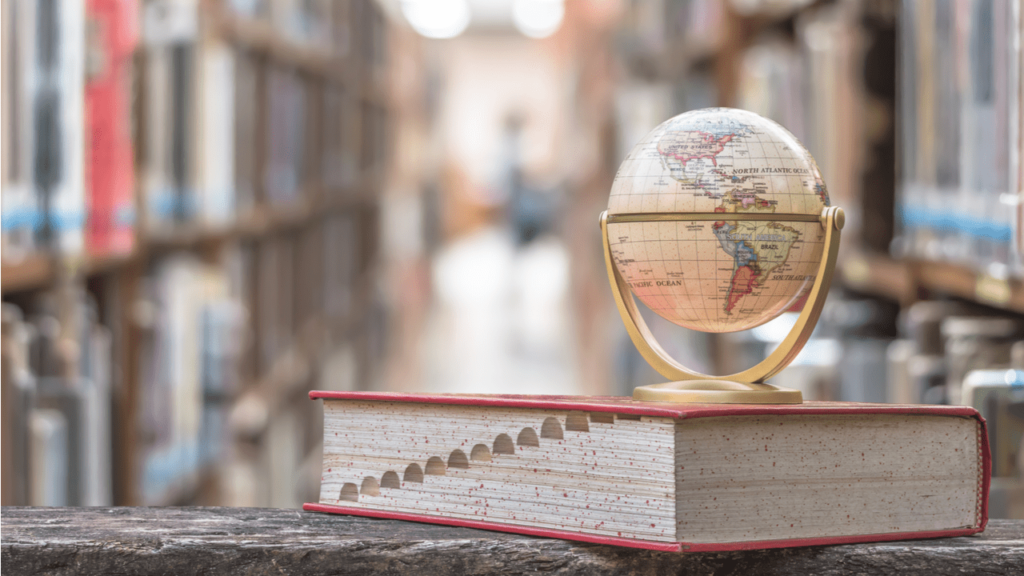 Pursuing a higher study abroad comes with major expenses. However, financing a foreign education can be a hassle-free affair with Leap Scholar. Aspiring candidates can receive financial assistance at lower interest rates, with minimal documentation and negligible paperwork. 
Related Articles:
Frequently Asked Questions
Is the CEFR available outside of Europe?
Ans.
CEFR initially formed for the European Union in 2001, has now been translated into 37 languages and is used widely in West Asia and Latin America alongside Europe.
Do American universities accept CEFR?
Ans. Usually, the universities in the US look for IELTS, TOEFL, PTE or other English language tests for admission. However, admission criteria are quite university-specific. So, it is recommended to check the requirements for each institution carefully. 
What language tests do I need to appear for in order to study in Spain?
Ans.
You can appear for Spanish proficiency tests like DELE (Diplomas de Español Como Lengua Extranjera) to study or work in Spain. This test is conducted 5 times a year in more than 800 test centres across 100 countries. 
How is JLPT conducted?
Ans.
Japanese Language Proficiency Test is conducted by Japan Educational Exchanges and Services. It is conducted only twice a year and consists of 5 levels. While N1 is the most proficient level, N5 is the basic level. It has a reading, writing, and listening section. There isn't any speaking section in this test.
We are sorry that this post was not useful for you!
Let us improve this post!
Tell us how we can improve this post?