Going abroad for higher education is an aspiration for most, but fulfilling it includes going through various exams that prove a student's eligibility. Therefore, if an individual plans to study in the UK, they either have to appear for IELTS, TOEFEL or GMAT. Even though it is essential to clear the IELTS exam, it is not mandatory to qualify in these exams to board the plane to the UK for education. Many universities are forgoing IELTS due to the stronghold applicants display over the English language. Therefore, students planning to apply to UK Universities Without IELTS keep reading this blog.
Overview of IELTS 
International English Language Testing System or IELTS is an English proficiency test that universities use to evaluate the language skills of international students. It has mainly four sections: Reading, Writing, Listening and Speaking. The duration of this test is 2 hours and 45 minutes.
Furthermore, countries such as the UK, USA, Canada, Australia and New Zealand accept this and are a prerequisite for admission. However, one can study in the UK without IELTS as well. 
UK Universities that Offer Admission Without IELTS
Some prominent universities in the UK offer admission to their students without IELTS. Underlined below are some of the names: 
The University of Essex is one of the leading universities in the UK. Moreover, it had been endowed with the title 'University of the Year' by the Times Higher Education Awards in 2018. It has a seamless application process and offers several undergraduate and postgraduate programs. 
It was founded in 1595 and is one of the most prestigious universities in the UK. Furthermore, it offers short-term courses as well for its students. Some of the well-known courses offered by this University are BSC in Accounting and Finance, BEng in Aerospace, BA in Anthropology, BA in History and B.SC in Biochemistry. 
This University is located in North Yorkshire. It offers various short time and full-time courses. In addition, one can choose from the several specialisations provided such as Applied Social Sciences, Animation, Accounting and Finance, Business Analytics and Accounting and Economics.
The University of Warwick was established in 1965. The faculties of Arts, Social Sciences, Science, Technology, Engineering and Medicine, are well known. In addition, it offers courses in other disciplines such as Literary Studies, Education, Health, Chemistry, Engineering and Economics and many more. 
Robert Gordon University was founded in 1992 and offers courses such as Technology, Architecture and Engineering. In addition, candidates can opt for an eight-week pre-sessional English program which can help boost English proficiency skills. Life Sciences, Engineering, Pharmacy, Accountancy, Social Work, Social Sciences, Nursing and Business Administration are some of the notable courses available at this university. Furthermore, the University also conducts its own language proficiency test known as the RGU English Proficiency. One can appear for this before the commencement of their programs. 
Apply to Universities Without IELTS
An individual might be curious to know 'Is IELTS required for the UK?' Well, this might not be the scenario always. 
Class 10 and 12 Marks 
Many universities, instead of this exam, assess one's class 10 and 12 marks to determine his/her proficiency in the language. However, to secure a seat in the desired University, applicants should be able to score a minimum of 70% in their secondary and higher secondary examinations. 
For instance, St. Mary's University evaluates the marks one has received and considers its equivalent score. It is underlined below: 
| CBSC or ISC Class 12 Exam Marks  | IELTS Equivalent  |
| --- | --- |
| 60%  | 6.0  |
| 70%  | 6.5  |
| 80%  | 7.0  |
Interviews 
Furthermore, universities also conduct interviews which are a pivotal part of the admission process. This conveys the passion and determination one has for the degree that he/she wants to pursue and the fluency one has in the language. Hence, this interview must be regarded with utter importance by the candidates. Moreover, this will help students to work around the IELTS exam. 
English as the Primary Medium of Communication 
Individuals must have attended an English medium school. This will substantiate as proof of their English proficiency. However, one must score well in this subject in classes 10, 11 and 12 to make this claim. With this, one can attend UK Universities Without IELTS as their primary language of communication is English.
Opting for Alternative English Proficiency Tests
IELTS is not the only English proficiency exam one can opt for. An individual also can appear for TOEFEL, PTE, Duolingo English Test, Cambridge English Proficiency Test and others. However, the acceptance of these tests varies from one University to another. Therefore, it is best to find out from the website of a University which test is accepted and then plan accordingly.
Appear for a Pre-Sessional English Course
The primary reason why individuals opt for an IELTS is to demonstrate that they possess the necessary English language skills. If one cannot meet the set eligibility criteria, then one may not be able to secure admission.
Nevertheless, one must not be disheartened in case he/she cannot get the desired score. One can still get a study visa for the UK without IELTS. For that, an individual can opt for pre-sessional courses offered to help Indian students adapt to this educational system. This is beneficial because it improves one's English language skills and acts as a transition.
Eligibility Requirements
To study in the UK without IELTS, one must meet specific eligibility criteria. These are outlined below: 
Secure more than 70% in Class 10 and 12 exams. 
Must show proof of English as the primary language of communication. 
Admission Process without IELTS
International students must research diligently before applying to their desired University. Underlined are some generic steps to offer an outline:
Step 1: Select courses and universities 
Step 2: Check the deadlines for providing the essential documents like SOP, academic transcripts, passport 
Step 3: Appear for the Entrance Tests such as GMAT and GRE
Step 4: Get the documents ready
Step 5: Begin with your application either through UCAS or indirectly. Then, pay the said application fees 
Get Visa without IELTS 
As stated above, English Language proficiency is one of the requirements for a visa. Therefore, the Immigration Office would ask one to submit his/her scores to evaluate the English language skills. To waive this off, one must choose to study at a university that does not have this requirement.
Instead of submitting the IELTS scores, an individual must procure necessary documents from the university so that one can apply for a student visa without this score. In addition, one must possess an unconditional offer letter from the University.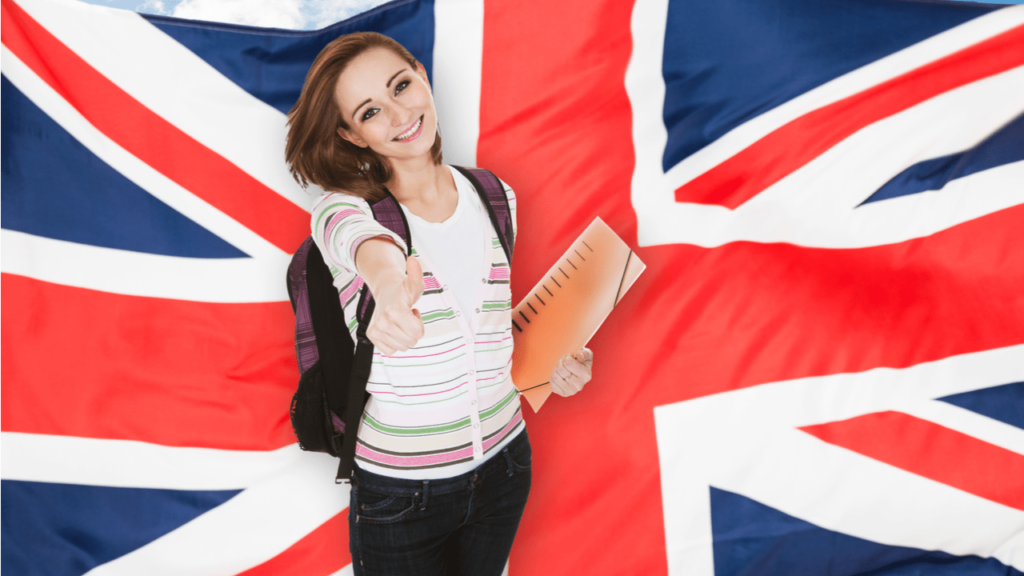 Listed above were the UK Universities Without IELTS and their eligibility criteria. Candidates must remember the pointers while applying for the University and keep the essential documents handy to avoid any delays in their admission. 
Frequently Asked Questions 
Can I get a student visa without IELTS? 
Ans. To get a UK to study visa without IELTS requirements 2021, one must find a suitable university that will allow individuals to apply without this score. Then, once an individual receives the acceptance letter, he/she can start with the visa procedure. 
Is it possible to study in the UK without IELTS? 
Ans. It is possible to study in UK Universities Without IELTS as there is a multitude of universities where one can apply without opting for a language proficiency exam.
We are sorry that this post was not useful for you!
Let us improve this post!
Tell us how we can improve this post?