Dentistry In UK generally last five to six years and is challenging at both an academic and technical level. Universities across the UK offer undergraduate, postgraduate, and diplomas in this field. During the tenure, students learn the diagnosis, prevention, and treatment of oral ailments and afflictions. The first year of Dentistry academic studies concentrates on basic knowledge of oral biology, anatomy, biochemistry, and orthodontics. Indian Dentists can also migrate to the UK to practice after successfully clearing the ORE examination conducted by the General Dental Council. An international student after studying Dentistry in UK can earn an average of 31,00,000 INR annually.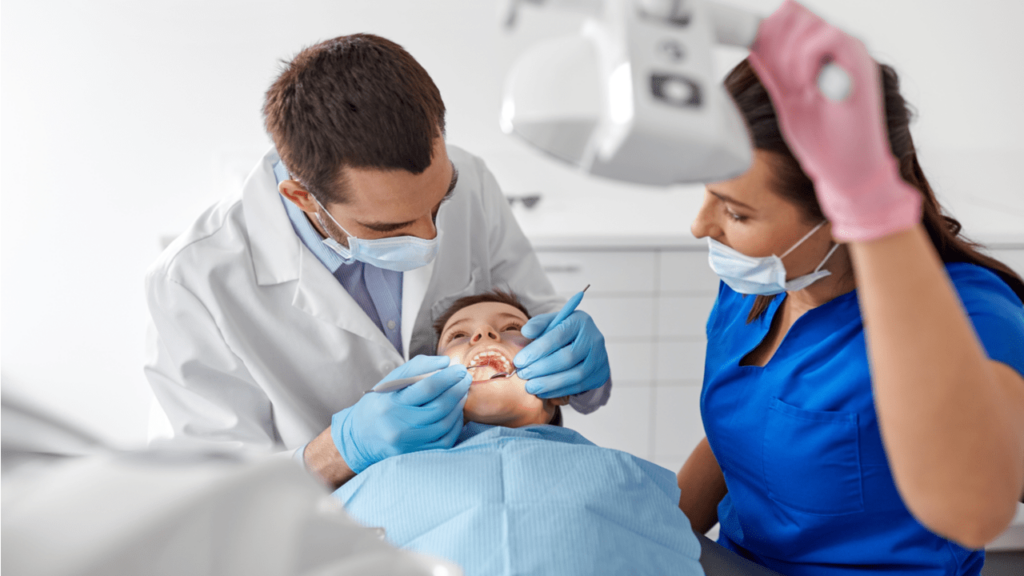 Eligibility/Entry Requirements For Dentistry Courses UK 
While different dental schools have varying admission requirements for dentistry, here are some of the usual eligibility criteria pointers in the United Kingdom for dentistry. 
English Language Proficiency Requirements: An IELTS score of 7.0 overall, with no lower than 6.5 in any component. 
Typical A-Level requirements: AAA including biology and chemistry 
International Baccalaureate requirements: A condition of 37 points. 
Dentistry Courses UK Admission Process
In order to study dentistry in the UK, individuals need to take admission tests as part of the admission process. Nearly all dental schools in countries like the UK and Australia use these tests. Most institutes use UCAT or University Clinical Aptitude Test. 
It is a computer-based online test to evaluate the quantitative, verbal, reasoning, and cognitive abilities, amongst other skills of applicants. Individuals can take this test at their local test centres. 
In addition to the eligibility criteria pointers mentioned above, UCAT scores and a statement of purpose should also be included in the application over email. The selected students then get called for an in-person or virtual interview by institutes. 
Upon receiving the admission letter, individuals can either accept or deny it. If an individual decides to accept the offer, they can move ahead with the visa application.    
Dentistry Courses in UK Fees 
The average tuition fee for international students (including EU students) is 27,000 pounds for the first year of study. On the other hand, the average annual tuition fee for MDS in England is 23,500 pounds. Read on to know some of the best universities offering full-time dentistry courses in the UK for higher education. 
Top Universities & Colleges For Dentistry In UK 
1. University of Manchester 
The University of Manchester offers a BDS Dentistry course that is the first step for individuals towards a career in dentistry. It is a five-year course that combines the study of basic and advanced dental sciences with substantial clinical knowledge and experience. The University was ranked 5th by the QS World University Rankings 2021 for Dentistry. 
2. University of Liverpool 
The BDS course in Dental Surgery by the University of Liverpool is designed to facilitate the development of teamwork, leadership skills, and personal growth. The programme includes quality improvement projects to ensure an in-depth understanding of clinical governance. Individuals in this programme can also engage with the local community and enhance their skills in a primary care setting. The University was ranked 14th in Dentistry for 2020 in the UK. 
3. University of Glasgow 
The Dental School of the University of Glasgow offers undergraduate, postgraduate, and research opportunities in Dentistry. Located in Scotland, their Bachelor of Dental Surgery (BDS) is an exceedingly sought-after course in the UK.
It is a modern and integrated course offered to approximately 400 students over a period of 5 years. From the importance of oral health for patients to experiencing a typical day in the life of a dentist, students get to learn everything at this University. In the Times and Sunday Times Good University Guide 2021, the University of Glasgow was ranked 1st for Dentistry. 
4. Cardiff University 
Cardiff University's Dental School is the only one in Wales that provides unique and vital leadership in Dentistry. They have MSc and PhD courses that prepare students to contribute to the future of health. Their postgraduate courses are delivered by internationally recognised research academics and clinicians.
They provide a supportive and friendly environment that allows students to grow. Cardiff University is ranked in the top three universities in the UK for dentistry. 
Related: Dentist Salary In The UK
5. University of Bristol 
The Bristol Dental School offers courses and training within the University of Bristol Dental Hospital. Their BDS programme is a five-year course that provides individuals with a solid set of skills vital for a contemporary clinical dental practice.
Students can start working with patients from the second year onwards. The school also gives individuals the experience of working in highly integrated teams. University of Bristol's School of Dentistry is amongst the top 10 in the UK. 
6. University of Dundee 
This one is a public research university in Scotland known for its Dentistry BDS course. Students of Dundee develop skills and knowledge across various dental disciplines. Moreover, they learn to operate on patients in the University's own dental hospital. Their curriculum encourages individuals to learn creatively and interactively.
Students also get the chance to participate in research projects as part of summer internship programs in this course. In the 2021 edition of Guardian's University Guide, the University of Dundee ranked in the top five for Dentistry. 
7. University of Edinburgh 
Edinburgh Dental Institute is the dental school of the University of Edinburgh. It offers both undergraduate and postgraduate courses in dentistry along with online learning. One of their most famous courses in the BSc (Hons) in Oral Health Sciences.
It is a four-year degree programme that leads to a qualification in Dental Therapy in Dental Hygiene. The University placed 16th in the QS World University Rankings. 
8. University of Birmingham 
University of Birmingham's School of Dentistry is a place for leading professionals and students looking to get involved in world-class research and make a difference. The school admits over 130 students annually and is a thriving place to research and grow.
Their BSc in Dental Hygiene and Therapy programme links underpinning theory with practical clinical experience at all stages. That is why it's a sought-after, fully integrated course in Dentistry. The school was ranked 13th in the world by QS World Rankings. 
9. King's College London 
The Dentistry BDS course by King's College is a research-led programme with a faculty having a high level of clinical experience in all areas. It is one of the largest dental schools in the UK, with 150 students graduating every year.
Dentistry at King's College London was ranked 1st in the 2021 QS Rankings in the UK. The school uses a delivery method to ensure that the students have a rich experience from the start.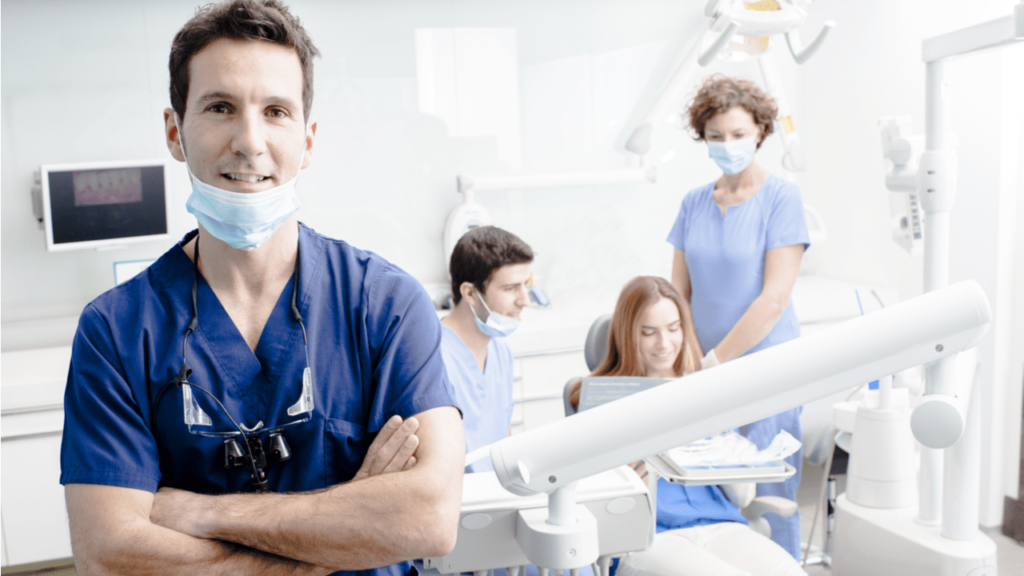 Conclusion 
Dentistry is undoubtedly one of the most competitive courses to apply for in the UK. The courses in the field last for around five years in the country and are excessively demanding. So if you're looking to pursue a degree in Dentistry in the UK, having superior academic grades, perseverance, and mental skills is essential.
The dentistry Universities and Colleges mentioned above offer high-quality dentistry courses to help individuals start and grow in their careers. If your want the best out of your dentistry degree, critical analysation of different courses from these institutions is vital. LeapScholar can help you with the same. Book your free consultation call today!  
Frequently Asked Questions 
1. How many years does it take to become a dentist in the UK?
Ans. Becoming a dentist in the UK takes at least four to five years of study, along with one or two years of supervised practice. All in all, it takes around six years to become a dentist in the UK. 
Q2. Is Dentistry in the UK hard to get into in 2022?
Ans. Dentistry is one of the most competitive fields to get into the UK. That is why applicants require excellent academic grades, mental skills to concentrate over long periods, and the commitment to finish a long duration course at dentistry universities.
Q3. How much do dentists make in the UK?
Ans. The average annual salary of dentistry graduates in the UK is 50,000-60,000 pounds.
Q4. Is there a demand for dentists in the UK?
Ans. In 2020, the UK had roughly 41,350 dental practitioners. That is why there was a significant burden on the UK healthcare system. Presently, there is a shortage of dentists in the country, creating immense demand in the field.
We are sorry that this post was not useful for you!
Let us improve this post!
Tell us how we can improve this post?