Canada offers high-quality education with state-of-the-art infrastructure, so it's no surprise that thousands of students who wish to study abroad after UG or diploma seek to pursue their higher studies there. Doctor of Medicine (MD) is one of the most desired programs in Canada by Indian students. This helpful guide includes some of the Canada Postgraduate Medical Courses For International Students and the cost of studying.
MD is a specialized postgraduate course that one does after an MBBS degree. Canada is host to some of the most prestigious medical schools and universities in the world. The MD program in Canada can be three years or five years depending on your choice of course.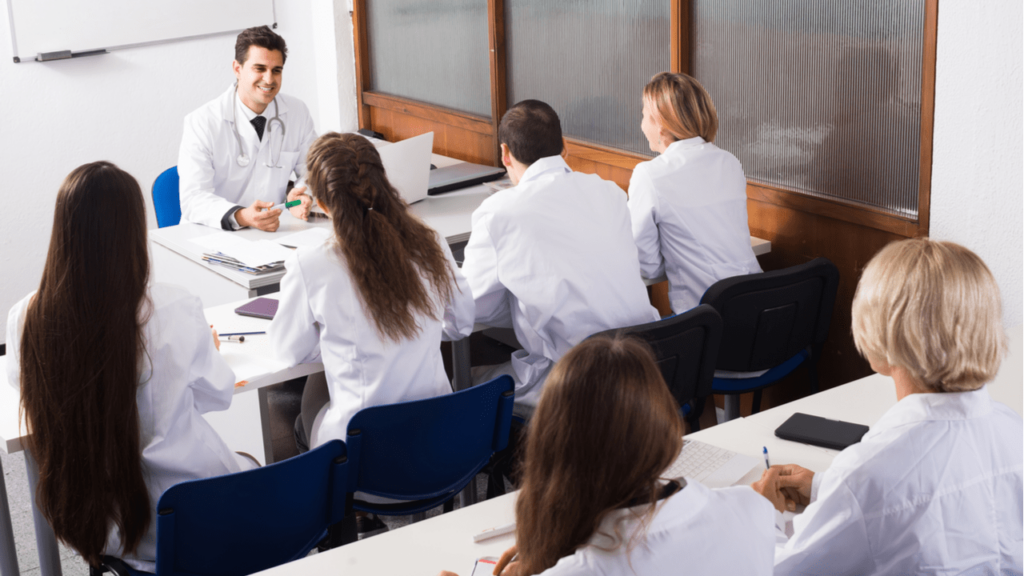 Eligibility Criteria to Enroll in an MD program in Canada
The eligibility criteria may vary among the universities, so it is advisable to check the college websites for the latest updates on the minimum requirements to apply for your interested program. However, some criteria are found to be in common among all medical colleges:
Score 70% or above in medicine during their undergraduate degree
Qualify for the GMAT and MCAT exams
A minimum of 07 bands in the IELTS exam
Three to four years of clinical experience
There are around 82 medical schools that accept international students into their MD programs. However, there are still numerous hurdles that Indian students may face when applying for the program. The specific requirements vary from institution to institution.
For example, George Washington University requires that applicants have their bachelor's degree from the USA or Canada. But don't be disappointed yet. The medical field is vast and diverse, offering other study options for interested students.
List of Postgraduate Medical Courses in Canada For International Students
Besides the MD and MDMC course, there are various other postgraduate medical courses in Canada for international students. They are a culmination of health sciences, information technology, and dentistry. The following programs are some of the most sought after medicine courses in Canada:
1. Graduate Certificate in Advanced Care Paramedics (ACP) in Cambrian University, Ontario
The graduate course is a supplement to the Primary Care Paramedic training. This qualification program combines the use of classroom, simulation, clinical, and preceptorship training. The preceptorship training is an amalgamation of ACP land and ACP flight exposure.
The basic requirement is an Advanced Emergency Medical Care Assistant (A-EMCA) certificate that is issued by the Ontario Ministry of Health and Long-Term Care. While it is a full-time program, students may still work as primary care paramedics during the course of study.
2. Graduate Certificate in Magnetic Resonance Imaging (MRI) from Fanshawe College, London
The Magnetic Resonance Imaging (MRI) program is designed to teach individuals to improve on their existing skill sets. The program is conducted over the course of 50 weeks, excluding the clinical practice. Students can continue their current employment as they go through the program.
The program consists of in-class sessions one day a week combined with online learning activities. After the end of the second semester, students will take part in a 16-week clinical practice at an affiliated hospital. The program is offered every two years, the next intake being in 2023.
3. Ontario College Graduate Certificate in Health Informatics from George Brown College, Toronto
The year-long graduate course is divided into three semesters. The college accepts both January intakes as well as September intakes for the program. The program trains individuals in healthcare and technology for the advancement of IT in the healthcare delivery sector.
The program is designed for IT and healthcare professionals, though individuals outside of these fields are also welcome to learn. Medical practitioners can especially build on their formal education. The duration is of 50 weeks and is available as a full-time/day-time course. 
4. Master of Science in Medicine from University of Alberta, Alberta
The M.Sc in Medicine is two years long and a thesis-based program. Students have been presented the opportunity to publish their research findings and speak at professional forums across the globe. Students also have the opportunity to specialise in the Translational Medicine program.
The areas of research in the program are:
Clinical trials
Disease-based cell biology
Disease-based molecular biology
Disease-based physiology
Health outcomes research
Medical education
Genetics
Psychiatry
The Department of Medicine at the University of Alberta is renowned for its cutting edge technology and outstanding patient care. The innovative education and top-of-the-line research facilities make it one of the best universities to support your educational goals.
Related: How To Become A Medical Doctor in Canada   
5. Master of Science in Experimental Medicine at McGill University, Montreal
The program provides the students with the tools to learn in-depth translational and clinical research analysis. Students can better understand the mechanisms that are involved with human diseases and thereby facilitate drug discovery. The research is conducted at almost all levels, from molecular to the whole population.
Students are given the opportunity to train in an academic as well as industrial setting. The thesis course consists of 36 credit hours, and the complementary courses are 9 credit hours. The course covers various areas of medicine, including:
Endocrinology
Haematology
Oncology
Gastroenterology
Genetics
Infectious diseases 
Pathology
Virology
Radiology
Neurology
Cost to Study Canada Postgraduate Medical Courses For International Students
The cost of the top medical colleges in Canada can give you a rough idea of how much you might incur in tuition fees for your program. The program fees range depends on the specific postgraduate health care degree you intend to pursue. The following tuition rates are for international students:
| Universities | Courses | Cost |
| --- | --- | --- |
| Cambrian University | ACP Graduate Certificate Program | 5,600CAD |
| Fanshawe College | MRI Graduate Certificate Program | 16,400 CAD |
| George Brown College | Health Informatics Graduate Certificate Program | 23,220 CAD |
| University of Alberta | M.Sc. in Medicine program | 17,600 CAD per year |
| McGill University | Postgraduate Programs in Medical Education | 33,760 CAD per year |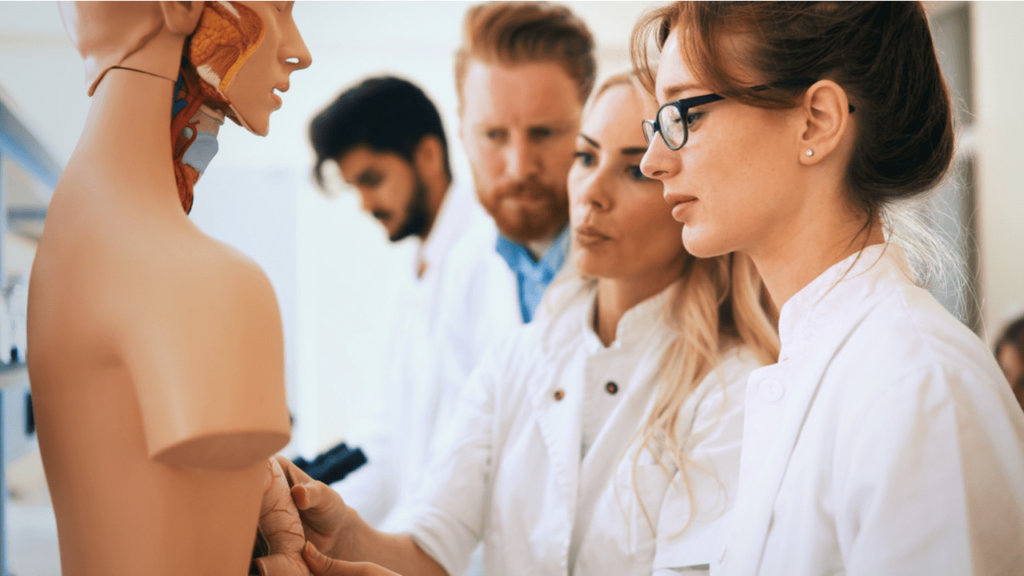 Conclusion
The right postgraduate program and university can be a game-changer for your career and help you get into the public health industry and practice medicine in Canadian provinces like Quebec, Ontario, Nova Scotia and more.
You may want to consider a few more universities: the Memorial University of Newfoundland and the University of Toronto. They offer great courses for family medicine, occupational therapy, paediatrics and physical therapy in both full time and part-time study mode.
The medical field extends beyond MD and MDMC. Studying at a Canadian college can be an exhilarating experience as the intensive and well-rounded education system sets you up for success.
We hope this guide has helped give you an idea of what the postgraduate courses in Canada are like. If you want to get a head start on figuring out which province and city you would like to practice in, check out this blog.
Frequently Asked Questions
1. How do I earn a Permanent Resident status in Canada?
Ans. After completing your postgraduate medicine course in Canada, you are eligible to apply for permanent resident (PR) status. You can earn a PR by getting employed, gathering work experience and applying for express entry.
2. Can I travel outside Canada in the middle of my program?
Ans. As long as you have a valid temporary resident visa or electronic travel authorisation (eTA) and study permit, you can enter and leave Canada within the validity of these documents.
3. When should I extend my study permit?
Ans. You need to apply for the extension at least 30 days before your current study permit expires. You will also need to renew your social security number and health insurance after getting the extension.
We are sorry that this post was not useful for you!
Let us improve this post!
Tell us how we can improve this post?