The United Kingdom is a preferred destination for higher studies among students around the globe. Known for its excellence in academia, the country is home to many of the world's top educational institutions.
Several of these institutions are based in its capital, which provides an enriching experience and valuable networking to students in the financial heart of Europe. London, therefore, attracts global attention, especially for its graduate programs, such as MBAs.
Additionally, unlike other countries, the MBA courses in the UK spans over a period of one year. Therefore, pursuing an MBA in London is a sought-after career path among students. This guide offers a rundown on the best universities in London for MBA.
Let's take a look!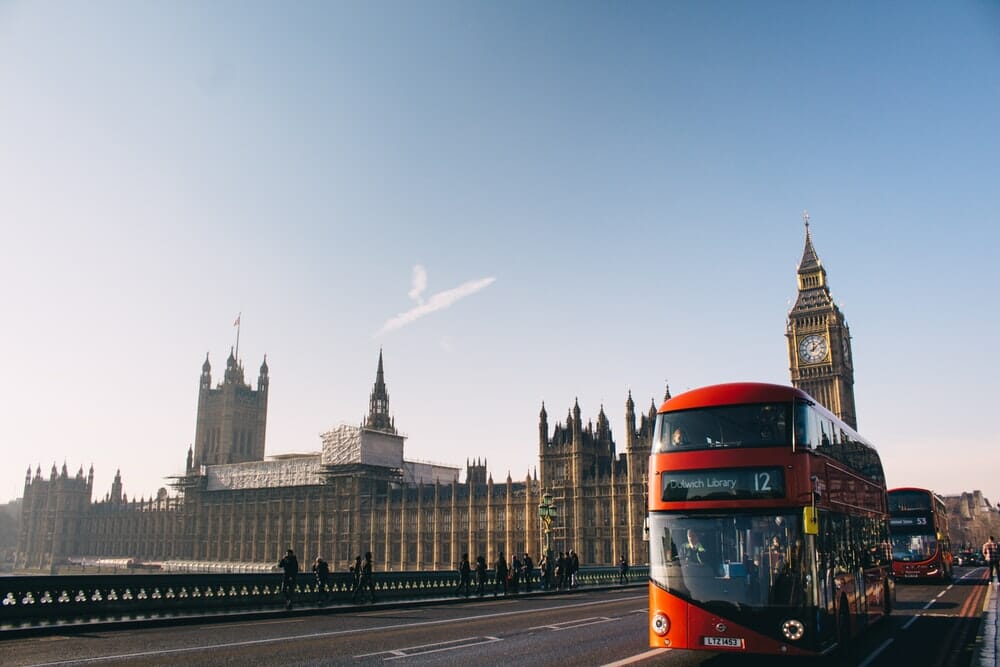 Top 5 Universities in London for MBA
Compiled below is a list of London's best educational institutions for MBA, based on their affordability.
Imperial College Business School
Imperial College is a renowned institution in London, founded in 2004. Its business school attracts students from 140 countries across the globe. It offers a full-time MBA, a weekend MBA as well as an Executive MBA program.
Tuition fee structure for these courses is as below:
| | | | |
| --- | --- | --- | --- |
| Name of the course | Duration of the course | Tuition fee (in £) | Tuition fee (in INR) |
| Full-Time MBA | 12 months | £54,500 | ₹ 54,57,988 |
| Executive MBA | 23 months | £60,500 | ₹ 60,58,868 |
| Weekend MBA | 21 months | £49,900 | ₹ 49,97,314 |
Additionally, the university requires a minimum work experience of 3 years from applicants for its full-time MBA and Executive MBA programs. Students planning to pursue an Executive MBA from Imperial College Business School must have 10 years of work experience.
This institution also extends a number of merit-based scholarships to students, thereby reducing their educational costs. Here are some of its popular international scholarships:
Imperial Excellence Scholarship
Forte Fellowship for Women
Dean's Impact Scholarship
City University of London
With a world rank of 351-400, it is one of the best universities in London for MBA in terms of affordability. Its Cass Business School offers postgraduate studies in Business Administration. A rundown of these programs is given below:
| | | | |
| --- | --- | --- | --- |
| Name  | Duration | Tuition fee (in £) | Tuition fee (in INR) |
| Full-time MBA | 12 months | £46,000 | ₹ 46,06,403 |
| Executive MBA | 24 months | £51,000 | ₹ 51,07,099 |
| Modular Executive MBA | 24 months | £50,000 | ₹ 50,06,960 |
This university also requires a minimum work experience of five years from candidates and an IELTS score of 7.0.
University of Westminster
It is a public research university founded in the year 1838. This institution ranks between 801-1000 globally, as per World University Rankings 2021. It attracts students from approximately 160 nations, including India.
Westminster MBA is a 1-year, full-time course with an annual tuition fee of £19,000 (₹18,93,271) for international students. It requires applicants to have an IELTS score of at least 6.5. This university also offers several merit-based scholarships to international students.
University of Roehampton
Founded in 1975, the University of Roehampton is a public university in London, UK. As of 2021, its world rank stood between 801-1000, as per World University Rankings.
Its business school offers a 1-year, full-time MBA program to international students. The annual tuition fee at this university amounts to £16,021 (₹15,96,426). Additionally, candidates applying for an MBA at this university must hold a minimum IELTS overall score of 6.5.
This university offers an array of scholarships to international students. Indian students can apply for its International Excellence Scholarship, which allows a tuition-fee waiver of up to £4,000 (₹3,98,583).
University of East London
The University of East London is an internationally recognised institution established in 1898. As of 2021, its world rank ranges between 801 and 1000 on Times Higher Education's World University Rankings.
Distinguished as one of the cheapest universities in London for MBA, this institution offers a 1-year, full-time MBA for international students. This program costs £15,000 (₹14,94,687) as an annual tuition fee. For admission in the University of East London, students must possess a minimum overall IELTS score of 6.0.
This university also extends scholarships to eligible international students as a tuition-fee waiver of £1,000 – £4,000 (₹99,645 -₹3,98,583).

How to Get Admission in MBA in London for Indians?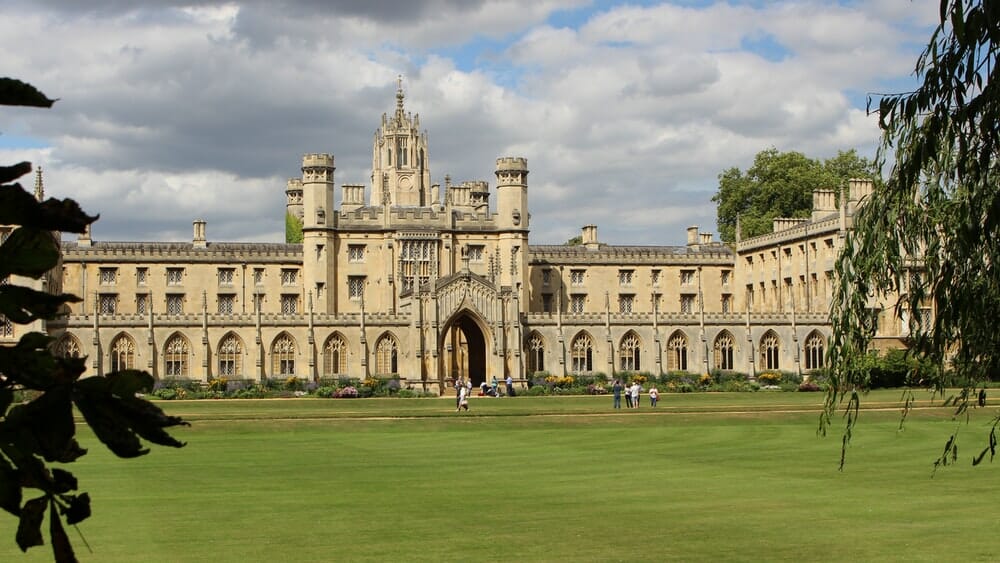 The eligibility criteria of universities in London for MBA vary with each institution. However, a successful application usually meets the following requirements:
Academic Excellence
To be considered for an MBA program in the UK, a student should have completed 3-4 years of Bachelor's studies from an accredited Indian institution. Additionally, these universities require applicants to pass their bachelor's degree with a required grade. The minimum grade required varies with each UK University and ranges between 65% and 70%.
Work Experience
Most universities in London for MBA studies require applicants to have some degree of professional work experience. The assessment of an application in these institutions considers a candidate's work experience, which should ideally range from 3 to 4 years.
On the other hand, an Executive MBA requires applicants to have 5 to 10 years of work experience. Further, these universities take into account the role, responsibilities, managerial know-how and skill development of a student.
Further, some students opt for universities that do not require work experience as a prerequisite. A few of these educational institutions:
University of East London
West London College
Anglia Ruskin University
University of West London
Coventry University
However, these institutions may not provide strong placement assistance to students, in which case they return to their home country for employment. Additionally, these institutions require students to have a minimum IELTS score of 5.5.
GMAT Score
A Graduate Management Admissions Test (GMAT) is aimed to assess one's skills for admission to a graduate management program like MBA. It assesses some key abilities of a student, such as quantitative, analytical, verbal, reading and writing skills.
Candidates are required to qualify this examination with a particular minimum score. The minimum qualifying overall GMAT score for admission in universities in London for MBA is 600, on average.
Moreover, some universities invite applications from international students without GMAT scores, such as:
London Business School (LBS)
Imperial College Business School
Additionally, other requirements for admission in the above-mentioned universities are:
Bachelor's degree in any discipline from a recognized university
Minimum work experience of 2-3 years
Letter of recommendation
Valid UK visa
English Language Proficiency
MBA programs in the UK are often linguistically demanding. So, universities require international candidates to have substantial proficiency in the English language. Students applying to these institutions should, therefore, undergo an International English Language Testing System (IELTS) assessment.
For successful admission in a UK University, candidates should meet the minimum IELTS requirement, which typically ranges from 6.0 – 7.0.
However, not all universities in London for MBA require students to undertake this examination. An IELTS score is not required for an applicant in the following cases:
If English was the primary medium of instruction in his/her school
The UK University considers class X and class XII grades for assessment of language skills
The university conducts its own language skills assessment examination or interview
The applicant wishes to opt for a pre-sessional English course
The university considers scores of other language assessment tests, like TOEFL, Cambridge English: Proficiency (CPE), Trinity College London Integrated Skills in English (ISE) or Duolingo English Test.
So, before sending in applications to universities in London for MBA, it is vital for students to invest time in considerable research on these institutions. LeapScholar simplifies this task by assisting students in shortlisting colleges and pick one that suits them best. Additionally, it also helps students in India with their application, visa assurance, LORs and SOPs.
Therefore, Leap Scholar is a one-stop-platform for anyone who dreams to study abroad.
Frequently Asked Questions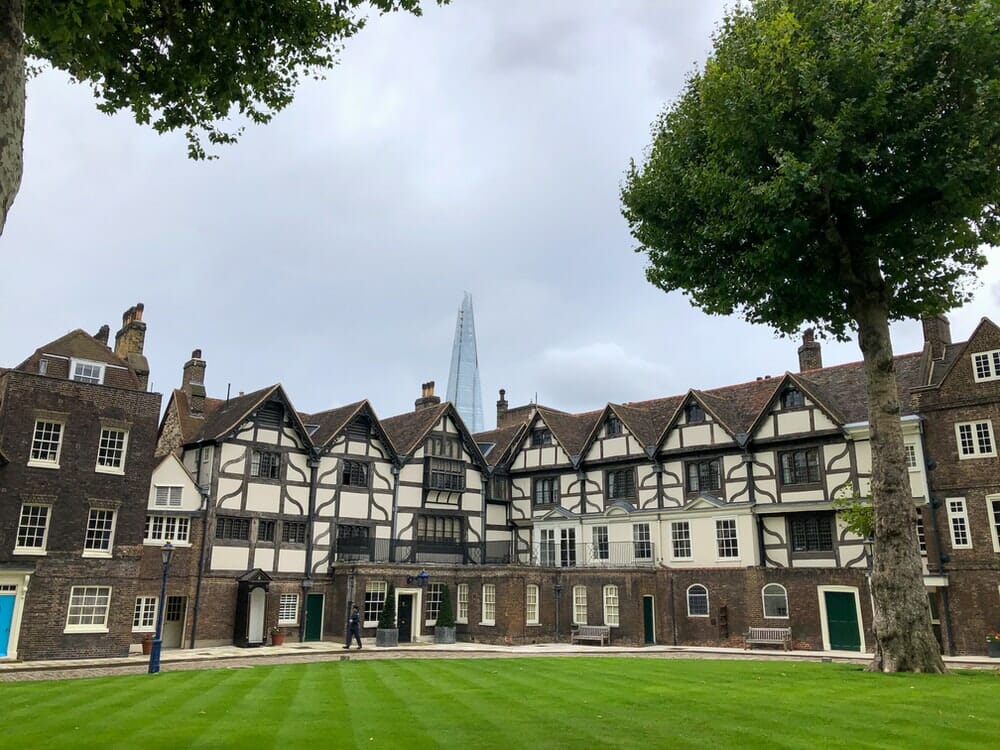 The cost of doing MBA in London is quite expensive, therefore students should opt for scholarship programs provided by several funders. Leap Scholar is one such platform which has provided $250k worth scholarships to aspiring students to accelerate their career in global environment. They cover up to 100% tuition fees and cover more than 5000 courses from abroad. Along with scholarships, they also provide counselling and IELTS coaching to students at Rs. 499/-
Related Article:
Everything You Need to Know to Get a UK student visa
How much does it cost to study MBA in London?
An MBA program in London usually spans over a period of 12-24 months. The average cost of an MBA course in London ranges from £31,450 (₹31,46,377) to £87,900 (₹87,93,850). Students opting to study in London also incur additional expenses such as food, utility and accommodation charges.
How to do MBA in London?
Students wishing to pursue an MBA program in London must have a bachelor's degree or equivalent. Most universities also require an applicant to have a work experience of at least 3 years and IELTS score of 6.0 - 6.5.
Why should you choose to study in London?
Students prefer to study in London due to its high-quality education, broader career opportunities and access to a global network.
Which field is best in MBA in the UK?
The best MBA specializations in the UK are Finance, Marketing, Human Resources, Consulting and Operations Management.
What is the highest salary of MBA in London?
What is the highest salary of MBA in London?
UK is one of the countries that pay the highest MBA salaries in the world. In London, the average salary of MBA graduates is £57,500 (₹57,29,636).
We are sorry that this post was not useful for you!
Let us improve this post!
Tell us how we can improve this post?