An academic degree from a foreign university comes with multiple advantages. The count of students seeking admissions abroad is on the rise. However, admission committees abroad evaluate your candidature based on your academic records and an impactful SOP. What is an SOP and what does it mean? SOP or statement of purpose is an essay submitted by an aspiring candidate that represents who s/he is, what they or wants to achieve and their readiness for the course.
This blog will dive into detail on how you can create a winning SOP just like Gurmehar who received admission in Oxford college based on her SOP. 
Statement of purpose represents your EQ (Emotional quotient) and clarity of purpose. We will cover the following aspects that will enable you to write a good SOP. Let's begin!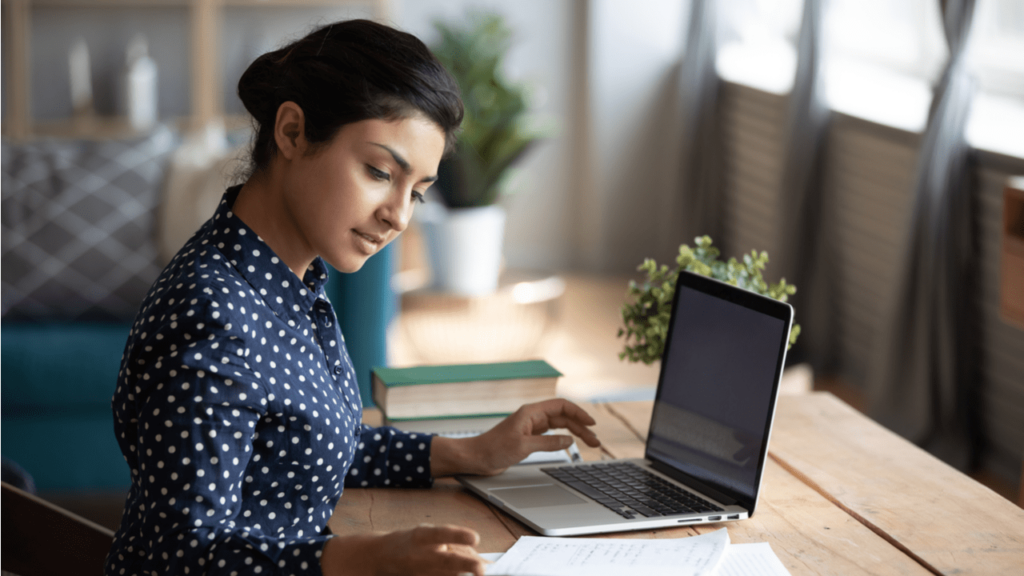 Elements of a Good SOP
An SOP or statement of purpose is a detailed representation of your personality. The admission committee expects you to present in a detailed manner the following. 
Who are you (your personality traits)?

Why do you want to opt for the course?

How are you the right fit to pursue the course?

What do you aim to achieve in the future?
Things College Committees look for in an SOP
The selection committee refers to your academic records for the evaluation of your knowledge and IQ. The candidate's resume gives them insight into their achievements. Academic institutions prefer to inspect the various aspects of the personality before they select any candidate. With the SOP, the college wants to understand your thought process behind pursuing the course. Statement of purpose thus, gives them an insight into your life, aspirations, and future plans.
Importance of a Good SOP
SOP is a mandatory requirement for application to a foreign university or course abroad. Even certain universities in India are asking for it nowadays. A well-crafted statement of purpose helps you to differentiate your candidature from the rest. You can bring out your unique personality, traits and capabilities via an SOP and strengthen the chances of your selection. A high score is no longer the single criterion for selection. You need to have a good personality and strong communication, too, to qualify for admission. 
Checklist for Writing a powerful SOP
Before you write down that killer SOP, you need to decide what to include and what to exclude.  Statement of purpose is not like crafting your resume as it is more subjective. 
Preparing this document, therefore, requires serious thinking. Moreover, you need to present your immediate and future goals and clarify how the course is going to help you achieve them. The content for the SOP varies from course to course. Here are the five golden steps that will help you write a killer SOP for any course of your choice.
Create an exhaustive list
A killer SOP is formidable and makes you stand out from the rest of the competition. To make it a compelling read, you will have to relate various instances and milestones in your life to your choice of goals. At this point, start preparing an exhaustive list of the essential instances, learnings, and events in your life. Do not focus on how important they are. The intent is to write them down.
Set a theme
It is recommended that you develop a theme for your SOP. Decide on the thought process and the various linkages that you will have to create between the events and instances that have happened related to the learnings you had, your goals in life, and the course's choice. There will be a lot of information to choose from. You need to focus on creating a logical flow that has led you to choose that particular course. Remember to stick to the theme.
Improvise the list
It is time to revisit the list. Choose the instances and events that are in line with the theme while eliminating those that are not. For example, participating in the school debate competition made me realize that I have no stage fear and can be successful as a trainer in times to come. Hence, to realize my goal as a corporate trainer, I need to hone my content development skills.
You can also prune the list basis according to the domain that you wish to pursue. The Statement of Purpose for a management course will be different from a computer application course. 
Research on the course & university
Knowing about the university and the course curriculum is important. Research online about the university, the culture, the kind of courses it offers, the alumni, and the various events they host. Identify and establish the linkages with the theme that you have chosen. This step helps you to build a strong viewpoint when you are asked about the reasons to select a course or a university. Moreover, it also provides you with better clarity about the college and the course that you are picking. Also, find out about other universities offering similar courses. This will enable you to draw conclusions based on the differences between the course that you are opting for and the ones that are available.
Proofread, rework & finalize
Prepare the first draft with a clear head, creating all the necessary linkages and maintaining a logical flow—present instances and events in an interesting manner, along with the key learnings that you have had. Never submit the first draft. Once you are done writing, sleep over it. Give yourself a break and proofread it for errors & flow, and identify the logical linkages you must-have in your SOP. Rework on the pitfalls and errors. Repeat this step till you arrive at a final draft. A killer SOP cannot be written overnight. Though it is subjective, it must be very logical. A well-drafted SOP needs time, and you should invest time in it.
Guidelines for Writing the SOP
There are some guidelines that academic institutions follow while writing documents. A statement of purpose, like any other academic document, should follow the below guidelines.
The font used should be Times New Roman in 12-point size.

A margin of one inch on both the sides

A line spacing of 1.5 throughout the document 

Strictly adhere to using black-coloured text.

Minimum use of bullet points

Paragraphs count of 5-7 consisting of 100-150 words each 
Ideal Length of a Statement of Purpose
A well-crafted SOP is between 700 to 1000 words and is free of errors relating to punctuation, spelling, and grammar. It should be written in essay style with properly spaced paragraphs. The information provided should be clear and concise. At times the universities specify the word limit for the SOP. Sticking to the instructions is a recommendation for you.
Format of an SOP
The universities would have a prescribed template for writing the SOP. They would clarify to the candidates the information that is to be included in the template. The institution expects the statement of purpose written in an essay style. They pay a lot of attention to the way thoughts are articulated and presented. For them, strong written communication is a necessity, and they consider it a required skill. Through your statement of purpose, they check your writing and communication skills too. The clarity in thought, coupled with error-free articulation, is appreciated.
Sample Statement Of Purpose 
You can easily find multiple formats and SOP samples online. A good statement of purpose would have the following subheadings: 
Introduction and Goals
It is the part where you write about your goals in life. Make this an exciting read using catchy statements and anecdotes. Spell out your goals concisely, avoiding ambiguity in your description. So, specificity in articulation is the key to writing a killer statement of purpose.
Academic Details
Include the subjects and the courses you have completed so far in reverse chronological order, starting with the details of the latest course/degree/specialization you have completed. Establish a correlation between the courses done and the goals that you chartered for yourself. Write about your strong subjects and skills here.
Work Experience
Write about your career progression. It is essential to mention your key learnings in each role rather than focusing on describing the function. Follow a reverse chronological representation while concentrating on creating a connection between your key learnings and the course's learning outcome that you wish to enter. Speak about how the experience helped you uncover your various developmental needs. 
For example, working as a functional trainer made me realize that I need to understand human psychology and different learning styles better.
Focus on what you as a person gained with each role and how it helped bring out your personality's various aspects. 
Why are you choosing this course?
Here you should mention your viewpoint about the course and how this will enhance your skillset. The idea is to highlight that you have a deeper understanding of the course curriculum and its impact on the learning outcome. Write about how these learning outcomes would help you achieve your goal in life. This section should reflect your deep understanding of picking this very course. Never mention staying abroad as a major or minor reason for picking up the course.
How do you plan to achieve what you intend to achieve?
Write about the approach you have for achieving your goals post-completion of the course. Breaking them down into short-term (0-5 Years) and long-term goals (5-15 Years) is a recommended practice. Mention how the skills and knowledge you would have acquired on completion will help you and how achieving your short-term goals will lead to success in the long-term scenario. If you are aiming to work for a specific industry or sector, speak about it. Similarly, if you intend to further study or get into the business, write about it. 
Why this university?
Research the university thoroughly before you key down this section. Go through the website of the university in detail. Remember to note the key events that the university holds, the various faculties that they have, the labs and the research facility offered, and the learning archives that they maintain. Mention how the above will be instrumental in enhancing your learning and would lead to achieving goals. Aim to establish clarity of thought for picking the course and university. Universities and institutions also would like to gauze the brand image they have and the impact of the various investments they have made in establishing the various facilities on the campus.
Conclusion of the SOP
This is the last but not the least important part of your statement of purpose. Crisply and clearly mention your readiness for the course and the key reasons why the university should grant you admission.
Useful Tips for Various Sections of SOP
The SOP can be divided into 3 sections. The Introduction, the middle and the closure. 
Introduction
A catchy introduction is recommended. You can include anecdotes and instances to make it interesting. For example, aspiring warehousing and SCM graduate who developed an interest in warehousing and seeing my mother in the kitchen.
Body
This is the part where you talk about your academic background, your work experience, your plans, reasons for selecting a course and universities in particular. Following a theme and linking experience with learning is important. Articulate clearly and concisely. Avoid writing guesstimates about a domain or industry. Universities and academic institutions expect true information. Any false representation to make the SOP more interesting is viewed seriously and can lead to disqualification or blacklisting.
Conclusion  
Here you reinforce your readiness for the course. Summarize this section by creating linkages between your commitment to future goals and the importance of the course for your success. Avoid writing dream statements.
Things to Include & Avoid in an SOP
It is a known fact that the statement of purpose should be an interesting read. You can make it meaningful by including the following. 
Anecdotes and events 

Facts from the internet (not older than a year)

Linkages between events, instances in your life, learnings, and goals

The connection between selecting a university/course with short-term and long-term goals

Personality development and skill enhancement in career/ academic progression
Below are some don'ts that you need to keep in mind while drafting an SOP.
False or incorrect information

Too much or too little information

Plagiarized content

Meaningless description of events

Vague representation of goals 

Representation of SOP like a resume

Ambiguous representation

Superfluous content 

Mentioning reasons like a chance to stay abroad 

Repetition of words and information
You should invest time and energy in writing the SOP. Even taking a second opinion of an expert helps at times but refrain from taking opinions from many.
SOPs for an Exchange Program
The basic format to build the SOP remains the same for exchange programs but would differ in terms of content based on the countries you apply to. An SOP for a UK-based exchange program would differ from a US-based or Australian-based program. There may be specific requirements or information that the universities may seek from the candidates.
The selection committees focus on uncovering the real intent for pursuing a course and the candidate's capability to adjust to the change in environment and culture. Mentioning instances that reflect your adaptability to diverse people, cultures, and environments can fortify your case. Some universities would specify the maximum limits in terms of lines or words. As a candidate, you should adhere to such limits while writing the statement of purpose.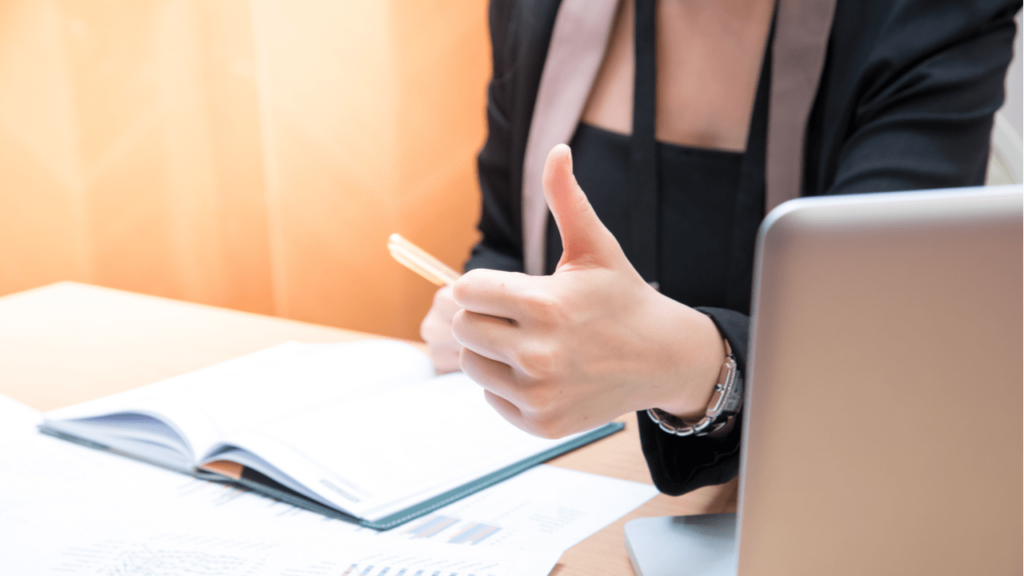 Conclusion
A statement of purpose is an essential document while seeking admission abroad. It is imperative to bring specificity and clarity while drafting the SOP as it is a subjective representation. A beautifully written SOP needs time and proper research. Any effort was made in a hurry and without adequate brainstorming would only lead to a substandard SOP.
Misleading information in the SOP is a big "No" as it may lead to rejection or blacklisting. A well-written SOP is well researched and follows a proper flow of information and builds your eligibility and candidature for the course.
For students wanting to opt for a scholarship, Leap scholar is offering the Leap scholarship program. Every year Leap scholarship is given to students who wish to pursue their post-graduation degree from abroad. An initiative that opens the doors to international education for Indian students.
If you are looking for the best and most affordable IELTS online coaching, then you should register for Leap Scholar's Free Masterclass Programme where you will get to know secret tips to prepare for IELTS along with living doubt clearing sessions and more. They have limited seats, register soon!
Related Articles:
Frequently Asked Questions: 
Do you need to put your name in the Statement of Purpose?
Ans. It is not needed to include your name in the SOP as it is a part of the student profile or Application process. However, some universities or Colleges might specify the requirement for your name and course details.
What is the difference between a Personal Statement and a Statement of Purpose (SOP)? 
Ans. SOP is a formal document that includes an introduction of the student, future goals, and how well you are prepared to take up the course. It highlights the applicant's motivation, experience, extracurricular activities, and goals. While a Personal Statement is a kind of informal document, that highlights the applicant's motive to take up the course, inspiration and achievements.
Does SOP need a title?
Ans. No title is required while writing SOP. But you can use subheadings if you want to discuss a disconnected topic. Avoid using quotes. Include only academic & professional goals, the final project in detail, personal motivation and the reason for choosing the university applied.
Which font size should be used while writing SOP?
Ans. The SOP must be under 500- 1000 words. For an easy read, the applicant can use Times New Roman font with 11/12 pt.
We are sorry that this post was not useful for you!
Let us improve this post!
Tell us how we can improve this post?