The Covid-19 pandemic has changed jobs in areas in most countries. The majority of the jobs in Canada are in the service sector and many industries are enjoying the growth in the employment rate in Canada. Industries like construction, transportation and warehousing, natural resources, and retail are booming right now with jobs in Canada.
In the blog, we discuss some of the most in-demand jobs for 2022 in Canada.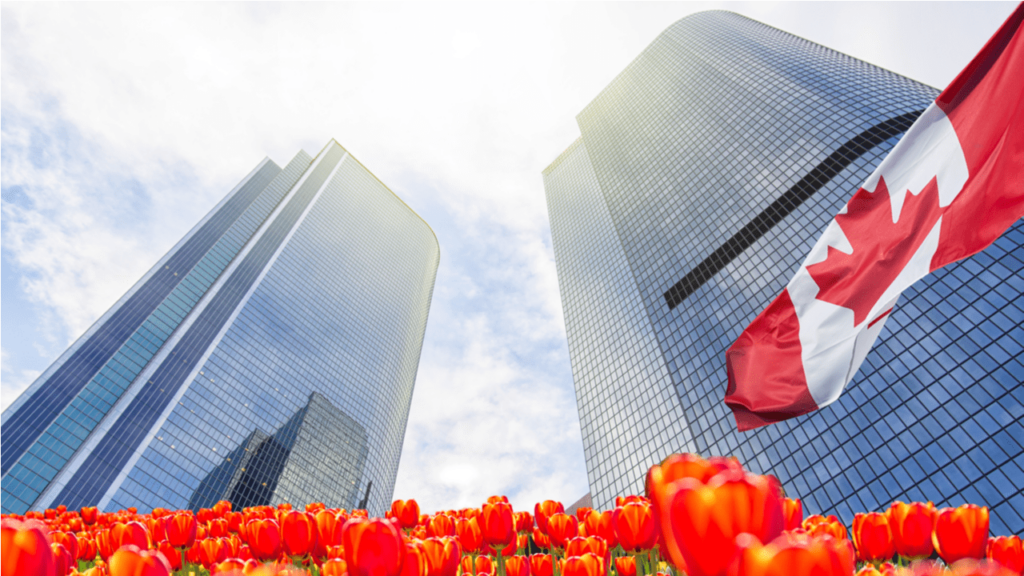 Top 5 In-Demand Jobs in Canada
Sales Associates
Sales associates sales representatives are crucial in terms of selling to the consumer and selling consumers to the business. The average salary drawn by a sales associate is $50,255(INR 29.02 lakhs). To become a sales associate one would require a bachelor's degree with some amount of experience in the field. The experience would help to draw much better compensation.
A master's degree in sales/marketing will definitely move you up the ladder.
Web Developer
Web developers build everything from computer programs to apps on the phone Canada's global talent stream offers two-week processing by which web developers can surely make a way to Canada's work permit. The average salary drawn by a web developer is $62522 (INR 36.11 lakhs) and the minimum eligibility requirement is a bachelor's degree in computer science or business or communication or graphic arts and definitely work experience is an added benefit.
Project Manager
Project managers are needed in a range of sectors including marketing. Those with PMP certification are particularly in demand. The average salary drawn by a project manager is $90,000 (INR 51.98 lakhs). A bachelor's degree in management or business is the basic requirement for a project management career-relevant work experience in the field for a significant amount is desirable. A certified associate qualification in project management will be beneficial for future career options.
In Canada Project Management courses are usually for one or two years as a graduate certificate diploma or master's degree. Colleges that provide project management degrees and the University of Winnipeg, Centennial college, Humber international graduate School, and Royal roads University.
Electrical Engineers
An important role in a modern economy is played by electrical engineers. A degree in electrical engineering would provide a thorough knowledge of mathematics physics and engineering techniques the average salary drawn by an electrical engineer in Canada is $77,424 (INR 44.71 lakhs). Some of the universities that provide a degree in electrical engineering are the University of Toronto, Centennial College, and Fanshawe College.
Financial Advisor
This is another in-demand job in Canada. The booming economy would require advisors to engage clients on appropriate business planning and help in making important decisions for an organization. The average salary drawn by a financial advisor is $57,410 (INR 33.15 lakhs).
To become a financial advisor in Canada, you don't need a master's in finance but you do need a broad understanding and knowledge of investment, insurance and financial management.
These were some of the booming opportunities currently in Canada, high in demand and promise a great career ahead.
Landing a job which matches your as well as the employer's expectations might seem a tedious task, but actually is not. According to a survey done by Labour Force Survey (LFS) back in 2014, 45 lakhs of people switch jobs or start looking for a job in each month. That is 10–15% of the population at any point in time.
Strategy to get the Desired Job in Canada
In order to get an edge, it is advisable that you start with the right strategy and the right frame of mind.
Do your research
Survey the market I know the potential employers, what compensation they are often and most importantly what skills they are looking for.
Networking
An effective network will allow you to gain important contacts both professionally and socially. Get the word out that you are looking for a suitable opportunity and build your contacts around it. Linkedin is a supreme example of it.
Strong endorsements
It is advisable that you have at least two strong references from your previous employers. These employment references will play a huge part in the job interview.
Stellar CV
Work on your CV clearly stating your strong points. Please note that your resume is your first impression and hence the impact it will make will directly influence your chances of getting the job. Prepare your CV according to the job specification and understand the objective of why you want to apply for the particular position.
Bridging programs
Look for courses and assessments which will help you to upscale yourself so that you are readily available for the kind of job you are looking for. Identify the areas in which you might need training and get a certification or a license in the same.
Be enthusiastic
Ensure that you do regular follow up with the company, as it shows your interest and your eagerness to join them. Thank you email after an interview will definitely set you apart from the crowd and also add marginal games in getting the job.
To search and apply for jobs take the help of numerous ways and not one. Do extensive research on the company that you want to work for, check the websites and the pages where they post their jobs, and contact their employers directly if they are hiring. Browse through job search websites and go to job fairs so that you can meet employers and discuss jobs.
It might take a while for you to land a good and comfortable job but it is worth the wait. Do not lose hope and continue to learn about your profession or industry while looking for a suitable job.
The country with more Job Opportunities: Canada Vs Australia
Both are considered to be the top study destinations for students abroad and every year lacs of students dream to be a part of some of the prestigious universities in both countries.
As per a recent survey by the Australian government department of education, the number of enrollment for international students was more than 9.4 ls, 15% up from the previous year.
Canada is not behind. The rate of growth for international students is rising by approximately 2% each year, proving that the students are seeking quality education there.
Let's talk about each of the countries, in its merits and demerits one by one.
AUSTRALIA
Top Universities in Australia
Some of the famous Australian colleges are:
University of Sydney
University of Queensland
University of New South Wales
University of Melbourne
Australian National University, all ranked among the top 50 universities as per global rankings 2020.
Top Courses in Australia
Some of the top courses obtained by the students studying in Australia are Business and Management, accounting, medicine, dentistry, education engineering and computer science.
Top Jobs in Australia
The top-10 in-demand jobs in Australia are IT manager, cloud engineer, IT security architect, IT systems architect, data scientist, Python developer, IT consultant, project manager, Telecom technician and DevOps Engineer. The average salary for an MBA graduate in Australia is around 98,400 USD.
Along with Australia's strong economic performance, the economy has a very dynamic private sector with a skilled workforce. The benefits of working in Australia are:
Australia has had an unemployment rate study at 5% since 2018.
Australia strictly follows no discrimination in the workplace policy and promotes equal opportunity in both working and education sectors.
More than 20% of the total population speaks a language other than English in Australia.
It is one of the most liveable cities in the world with excellent public health and education, a renowned University and world-class infrastructure.
CANADA
Top Universities in Canada
Some of the famous Canadian colleges are:
University of Toronto
McGill University
University of British Columbia
University of Alberta
University of Montreal
Top Courses in Canada
MBA, Computer science & IT, business and finance, Core engineering and engineering management, physical & earth sciences and renewable energy and agriculture science & forestry are some of the highly opted courses by students in Australia.
Top Jobs in Canada
The top 10 in-demand jobs in Canada are Sales associate, software developer, administrative assistant, project manager, electrical engineer, accountant, financial advisor, HR manager, dentist and lawyer.
The work culture in Canada is warm and you could see the same in its reputed organizations. Employees are welcome and are highly appreciated and respected for their suggestions/valuable additions to the tasks and because of such good collaboration, the feeling is mutual.
Average Pay for an Indian after completion of MS in Canada
Assuming you have already jumped to the paper part you have decided that involves disciplines you want to pursue Master's in Canada. There are a  number of graduate disciplines that offer high salaries like dentistry, medicine, nursing, law, engineering, computer science or business degrees.
I will be listing down the 12 best jobs that pay a good amount of remuneration when compared to the cost of living, cover up the tuition loan (if you had any) and meet up for regular expenses with some amount of saving as well.
These jobs are in high demand in Canada and are also generously paid for:
| Job title | Average Salary |
| --- | --- |
| Primary Production Managers | C$69,653 |
| Physicians & Dentists | C$142,000 |
| HR Recruiters | C$44,000 to $52,000 |
| Information security Analysis | C$68,411 |
| Marketing Analysis | C$60,000 |
| Engineers | C$60,200 to $90,000 |
| Financial Analysts | C$56,128 |
| Physiotherapist | C$31,524 |
| Logistics | C$28,744 |
| Accountant | C$56,000 |
| Tourism and Hospitality Management | C$66,000 |
| Office managers & administrative assistants | C$35,000 to $46,000 |
Job Opportunity for IT in Canada
The IT sector is booming in Canada and this trend will continue well into the coming years. One of the most fascinating things about Canada's IT industry is that cities like Toronto, Montreal and Vancouver are now well-established leaders in IT and rapid expansion in IT in Canada is beating silicon valley as well.
Which such rapid growth Canadian IT industry, it is a challenge for employers to access the right talent in need but at the same time it is a good opportunity for all the IT professionals who want to grow their skills in this increasing demand.
Some of the job opportunities for IT graduates are:
Developer/Programmer
Full-stack developers with a range of front and back skills. Java Python and .net of some of the top specialities of employers look for. The average Software Developer salary in Canada is $87,750 (INR 50.72 lakhs) per year. Entry-level positions start at $50,000 (INR 28.9 lakhs) per year while most experienced workers make up to $149,175 ( INR 83.92 lakhs) per year.
IT Project Manager
This particular job role is high in demand. PMP, PMI or agile certifications are particularly sought-after. A mid-career Project Manager, Information Technology (IT) with 5-9 years of experience earns an average total compensation of $82,618 (INR 47.76 lakhs).
An experienced Project Manager, Information Technology (IT) with 10-19 years of experience earns an average total compensation of $92,251 (INR 53.33 lakhs).
Data Analyst
This appears to be one of the best IT jobs in 2020 the businesses are increasingly relying on data there is definitely an expected demand for data analysts in future.
An entry-level Data Analyst with less than 1-year experience can expect to earn an average total compensation of $49,948 (INR 28.87 lakhs). An early career Data Analyst with 1-4 years of experience earns an average compensation of $55,897 (INR 32.31 lakhs).
Quality Assurance Analyst
They ensure that the software is bug-free, user-friendly and runs like a well-oiled machine. This is one of the top three most in-demand tech jobs in Canada. The average salary for a Quality Assurance Analyst in Canada is $54735 (INR 31.64 lakhs).
IT Business Analyst
IT business analyst specializes in tech and software analysis and are in high demand in 2020. Businesses rely heavily on internal and external software hence IT business analysts help to optimize business systems and software and make them as effective as possible. A mid-career Business Analyst, IT with 5-9 years of experience earns an average compensation of $71,388 (INR 41.27 lakhs).
Software Engineer
Coding skills, in general, are in demand especially intense demand at the senior level. Employers look for candidates who already have a lot of experience and are good coders. The average salary for a Software Engineer in Canada is $75785 (INR 43.81 lakhs).
These were the top job roles which are in demand in Canada right now. Apart from these Network Administrator, Technical support specialist and IT Generalist are some of the roles to explore.
Job Opportunities for Finance in Canada
A career in finance in Canada is one of the goals of many young graduates. According to a report by the Canadian graduate management admission council, graduates opting for finance as the major specialization went up to 58% and financial manager has been ranked number 9 in as best job rankings.
Toronto is definitely the best province for most the finance and accounting jobs but it is also one of the most comparative studies for jobs in Canada. Apart from Toronto to Halifax, Ottawa or Kitchener-Waterloo are also preferred.
Some of the job opportunities for Finance in Canada are:
Financial Analyst
This is a full-time opportunity as a financial analyst and requires comprehensive tracking of ongoing capital and operating expenses of the organisation while reporting the budgeting status and key risks. The estimated salary drawn per year is $70000 (INR 43.42 lakhs) to $96000 (INR 51.98 lakhs).
Finance Manager
This is one of the booming in-demand jobs. An ideal candidate would be a CPA with some experience in financial reporting internal control payroll and Canadian tax. The estimated salary drawn is between $78000 (INR 45.05 lakhs) to $110,000 (INR 63.53 lakhs) per year.
Senior Manager (financial systems)
This is for someone who wants to explore financial system platforms to their best. It requires working collaboratively with vendors, partners and business technology team members to build an awesome experience for financial organizations.
An ideal candidate should have hands-on training in Oracle/ Oracle cloud and a deep understanding of general accounting and financial concepts and processes. The average salary drawn is estimated as $91000 (INR 52.55 lakhs) to $130,000(INR 75.08 lakhs) a year.
Job Prospects in Canada after Masters in Management in Top Business Schools
MiM Degree
How useful is the MiM degree? What are the career options? Like an MBA, the MiM degree prepares the graduate for a leadership role in a wide range of industries. The fresh MiM graduate is usually offered the title of Management Trainee. Among titles that a MiM degree holder can hope to achieve, with experience, are Advertising Manager, Development Manager, General Operations, Human Resources Manager, Public Relations Manager, Sales Manager, and Training Manager. Skills acquired as part of the MiM course can help managers emerge to more responsible positions, and some even make the grade for elevation as President or CEO.
Many MiM programs include personality development courses, too. Case studies teach students how a manager in a decision-making role can make a difference to a business situation, and how, by using well-developed interpersonal skills, he or she can ensure effective teamwork.
A MiM degree also makes sense to those who want to work in supervisory positions and those who are already working in these positions, as fundamental principles are included as part of the program. The knowledge and skills acquired through the program teach managers how to resolve organizational conflicts, how to improve team building, and how to participate in ethical decision-making processes, for example.
Career options after MiM
Consulting (37 per cent) and finance (24 per cent) are the two main sectors that employ MiM degree holders, according to an employment statistics study from 2014 quoted on the HEC's website. The next big sectors are high technology (8 per cent), consumer goods and food (7 per cent), industries and utilities (6 per cent), and media, leisure, and tourism (5 per cent).
Employers see MiM and MBA job-seekers as different talent pools. While companies recruit MiM graduates for a host of roles—analysts, project leaders, managers—they look for MBAs to fill specific mid-level to senior positions. MiM graduates are popular among recruiters as they are younger and therefore more "moldable," and can embrace the corporate values of specific companies faster. They also learn fast and can take risks, and are more internationally mobile. Being younger, they can also adapt to diverse cultures more quickly.
Job Prospects after MiM
The weighted annual starting salaries of students from the world's top ten schools ranged between US$68,000 and US$98,000. Between 88 and 100 per cent of students were in employment three months after the course.
MiM degrees are valuable, especially after a bachelor's degree in engineering or physical science. Top companies offer internships to students. The workplace experience is invaluable as it adds practical knowledge to the theory that students learn in B-schools.
Utility Manager
Average Annual Pay: 115,000 CAD
Job Profile: Power Plant Manager, Mining & Quarrying Supervisor, Power Systems Electrician
Qualification Required: Bachelors or diploma preferably in engineering in a related field and then MiM
Top Universities: the University of Alberta, University of Dalhousie, University of Calgary, Memorial University of Newfoundland
Utilities Managers supervise the functions of utility companies such as water, electricity, power, natural gas, etc. They plan, organize, direct, control and evaluate the facilities and distribution systems that supply these utilities to people. Unlike the above-mentioned occupations, the demand for Utilities Managers is lower than the supply. Over the period of 2019 – 28, 31,700 news jobs are expected to be arising whereas 35,000 new job seekers will be available to fill them.
Engineering Managers
Average Pay: 106,000 CAD
Job Profile: Quality Control Manager, Product Engineer, Design Manager
Qualification Required: Master in Engineering Management
Top Universities: the University of Alberta, University of Ottawa, Memorial University of New Foundland, York University
As the term suggests, an Engineering Manager is responsible for supervising the engineering teams and guiding them toward the completion of a project. Their salary in Canada might be high but their demand is low with only 36,700 employees in 2018. As per Job Banks Canada, 17,900 new graduates are expected to enter this job marketing by 2019 – 28 whereas only 15,200 jobs will be generated. Hence, the competition in the job market is also high. Still, graduates are attracted to this profession as it is one of the high-paying jobs in Canada.
IT Manager
Average Annual Pay: 85,074 CAD
Job Profile: IT Director, Senior IT Manager, IT Operations Manager
Qualification Required: Bachelors or diploma preferably in engineering in related field, and then MiM
Top Universities: Simon Fraser University, McMaster University, Queen's University, University of Windsor, York University
The responsibility of an IT Manager is to devise information technology strategies, research solutions and manage staff. The salary is lower than that of doctors and dentists but becoming an IT Manager in Canada is also comparatively easier. Just a bachelor's or master's degree in computer science, information technology or related field is required. A graduate with Masters in CS in Canada earns 29% more than a person with a bachelor's degree.
Marketing Manager
Average Annual Pay: 62,885 CAD
Job Profile: Marketing Director, Senior Marketing Manager, Digital Marketing Manager
Qualification Required: MBA or MS with specialization in Marketing, or MiM after BBA
Top Universities: Queen's University, University of British Columbia, McGill University, York University
Marketing Managers are responsible for maintaining and enhancing the brand value of products/services. They devise techniques, campaigns and strategies to encourage brand awareness. An MBA in Canada with specialization in marketing is preferred by companies hiring Marketing Managers. However, graduates with MS degree in management or marketing are also eligible for this position.
'Good Salary' Range in Canada
Is 60k USD per annum a good salary in Canada? Let's first understand what a good salary actually is.
A good salary is one that fulfils your basic means and which also makes you save some amount for the future. different people have different amounts in your mind which they tend to make us a good salary.
It also depends on the country where you live, your monthly expenses, your standard of living and is anyone dependent on you or are you supporting someone out of your income.
Let's look at what living in Canada generally looks like.
1 bedroom flat in city centre (monthly rent) – C$2,237
Meal for 2 (mid-range restaurant, three courses) – C$90
Transportation (monthly pass) – C$151.15
So, 60k per annum will be able to cover your expenses but may leave very little for savings and paying off any tuition loan (if you had).
It again depends on the nature of your job, usually, the promotion cycle in every organization is annually but if you are at a very junior level, then it may take some time.
Another factor which comes into play is taxes. The applicable tax rate at 60k income is 20.5 per cent plus you'll have to pay for the Canada pension plan and employee insurance as well.
Therefore, we can say that taking care of all of the above factors, if you are able to save up and live a decent lifestyle then, yes, 60k per annum is a good enough salary.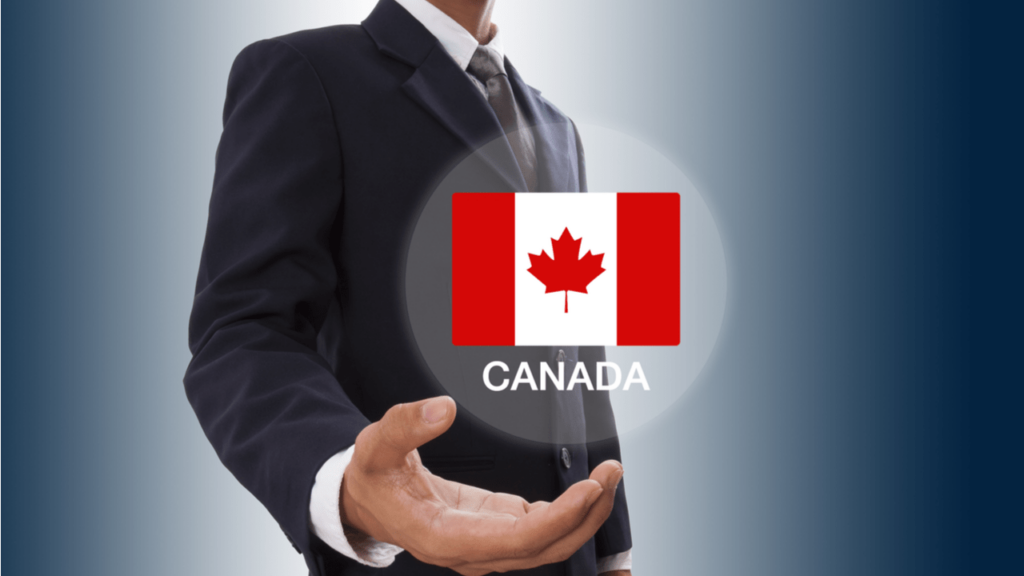 So, these were some high-paying jobs in Canada with salary and growth prospects. Hope you liked it 🙂
Related Articles:
Frequently Asked Questions
How much does an Indian earn in Canada?
Ans. An average salary for Indians in Canada is $34,125 p.a. or $17.50 per hour.
How can a fresher from India get a job in Canada?
Ans. A fresher can get a job in Canada with these three steps:
Create a resume, that filter out from ATS
Select the right source to apply for the jobs
Apply for Canada PR Visa
Can Indians directly work in Canada?
Ans. Yes, they can directly work in Canada with work permit.
We are sorry that this post was not useful for you!
Let us improve this post!
Tell us how we can improve this post?