Summary
Cornell University Scholarships for Indian students include the Tata Scholarship, a need-based scholarship for students of Indian origin with a strong academic background
Tata scholarship fully sponsors all the programs except for the architecture degree, wherein the fees for only 8 semesters are provided
One must apply for financial aid while submitting the admission application at the Cornell University Scholarships site in order to be eligible for Tata's Scholarship
Twenty students are chosen for this scholarship at any point in time
Cornell University provides 4000 courses in 100 academic departments, 80 undergraduate majors and minors, and 108 graduate degree programs. It strives to be the model 21st-century comprehensive research institution.
Cornell University is a private Ivy League university, located in the United States. However, it also covers New York state-funded undergraduate institutions and schools. Such institutions are also known as State contract colleges. Students with New York State Residency who attend these colleges or schools benefit from the state subsidy, lowering their tuition. In the blog, we discuss tips to avail of Cornell University Scholarships For Indian Students, eligibility and more.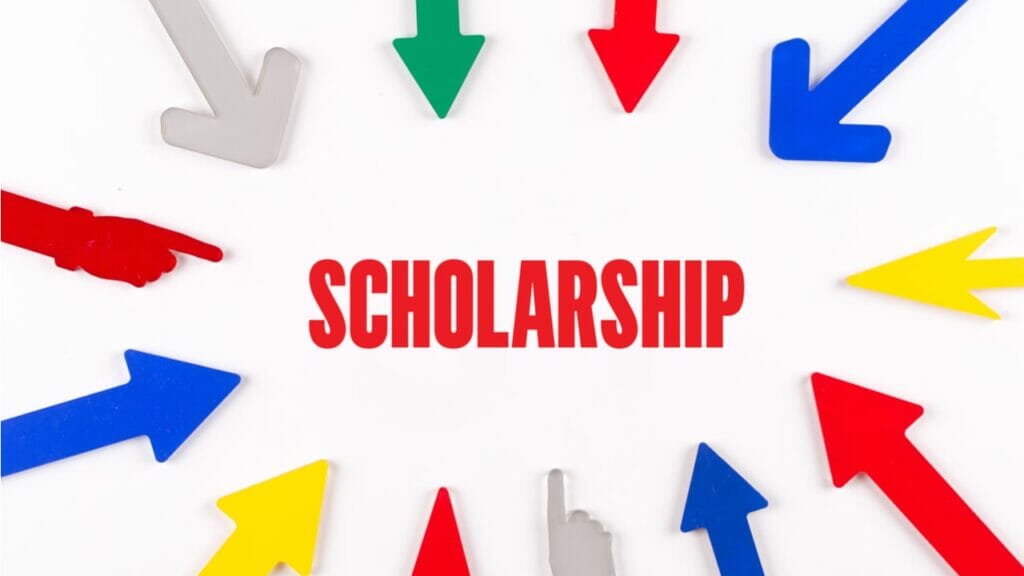 Overview About Cornell University Scholarships
Ratan Tata, the chairman of Tata Sons, which is the holding company of India's Tata Group, one of the country's oldest, largest, and most respected corporate empires, is also a trustee of Cornell University. Mr Tata is one of the world's most respected corporate executives, having garnered countless international awards for his work and philanthropy.
A USD 25 million endowment has been established through the Tata Education and Development Trust, a philanthropic arm of India's Tata Group, to allow Cornell to provide financial aid to Indian students.
The Tata Scholarship Fund supports about 20 scholars at any given time, ensuring that the top Indian students, regardless of financial circumstances, get the opportunity to go to Cornell University. The scholarship is given out once a year and covers the beneficiaries' undergraduate full tuition fees at Cornell.
The Tata Scholarship is usually given for all the semesters required to obtain an undergraduate degree if the student has financial needs. The exception is the five-year architecture degree, which needs 10 semesters of full-time attendance, wherein the Tata Scholarship provides support for up to eight semesters. There is no funding for additional semesters due to double majors or dual degrees.
Students accepted for any of the below-mentioned courses will be given preference to gain Tata's Scholarship:
College of Architecture
College of Art
College of Planning
College of Engineering
Applied Economics and Management Major in the Cornell SC Johnson College of Business
Biology Sciences
Physical Sciences
Social Sciences
Top Universities For Masters Of Engineering In Canada
If you are confused about which undergraduate program to choose, book a free counselling session right now!
Colleges and universities that receive state funding include:
College of Agriculture and Life Sciences
College of Human Ecology
School of Industrial and Labor Relations
SC Johnson College of Business: Charles H. Dyson School of Applied Economics and Management (Dyson)
Other Cornell undergraduate colleges that rely on private funding include:
College of Architecture, Art, and Planning
College of Arts and Sciences
College of Engineering
SC Johnson College of Business: Peter and Stephanie Nolan School of Hotel Administration
Regardless of funding discrepancies across the undergraduate colleges and schools, all Cornell University students enjoy the same academic and campus life level and are allowed to take elective courses in other colleges and schools.
Tips To Get Cornell University Scholarships
The better your application is in terms of the information mentioned above, the more the chances of you winning the scholarship. Below are some tips that might help you get an edge over other students applying for this scholarship!
1. Ensure you have excellent scores! The better the scores in your school and high school, the more the chances of you winning this scholarship. Students should have received at least 70% in their respective fields of study in high school
2. Try and get maximum scores in your language proficiency tests, IELTS and/or TOEFL, as these scores can play a significant role in getting selected for the scholarship
3. Ensure you stand out while writing your personal statement and have an excellent CV
Tips For TOEFL Writing Section
Pre-requisites for Cornell University Scholarships
To be able to qualify for the Cornell Tata Scholarship, one must
Be an Indian citizen who has completed secondary school in India. Students must complete their high school education (10 + 2) with no gaps in their years of study
Be accepted as an undergraduate student at Cornell University. The programme should be a three-to a four-year full-time undergraduate classroom programme
Be eligible for need-based financial help
Application for the Cornell University Tata Scholarships
While completing the application process for admission to Cornell University, you will also have to apply for financial aid. Only then will you be eligible for getting the Tata Scholarship for Graduate School. Applicants who need financial aid for their higher education at Cornell must apply for aid at the time of application.
Steps to apply for the Financial Aid
Apply for financial help through the foreign student financial aid application process.
Fill out the CSS (College Scholarship Service) Profile. The CSS code for Cornell is 2098.
Aspirants must email fee waiver requests for the CSS Profile to intl-finaid@cornell.edu before the application deadlines.
The Office of Financial Aid may ask for more information. Applicants who cannot complete the online CSS Profile should contact the University at intl-finaid@cornell.edu well before the application deadlines.
Important Things to Keep in Mind While Applying for Financial Aid
Your noncustodial parent will be required to make a separate CSS Profile if your parents are divorced, separated, or not married. Each parent will use different College Board log-in credentials to view their CSS Profile.
Students and parents should not reveal their College Board account passwords to protect their financial information.
Complete the Non-custodial Parent Waiver Petition if your noncustodial parent's whereabouts are unclear or not known.
Documents Required Before Applying for the Scholarship
Please keep the following documents ready to apply for the Tata Scholarship successfully:
Applicants must upload the original scanned copies of all academic records and transcripts. As students may participate in Bachelor's degree or certificate programmes, they must submit appropriate academic records accordingly.
Parent and students' income information.
Photocopy of passport or other citizenship documents.
Documents proving permanent residency in India.
Photographs of passport size.
Admission Offer Letter from Cornell University.
English Language Proficiency Test
IELTS Score – 7.0 band or above
TOEFL score – 100
At least two letters of recommendation. It could be from previous professors who have kept track of their pupils' academic progress
Non-custodial parent asset and income
A personal statement. It is often known as a statement of purpose, an essay that explains the purpose and aim of a student's application to Cornell University. The scholarship committee uses this as an important eligibility factor to narrow down the applicants
Updated Curriculum Vitae (CV). Complete information about achievements, personal information, contact information, and related activities in an updated resume or CV
Medical certificates proving the applicant's fitness to travel and study
Evaluation of Application & Selection Process
Your application for the scholarship will be considered only if you successfully apply for financial aid during your admission process. You must upload all the required documents on the portal and upload authentic information about you and your background in the application process. Your application will be evaluated based on your past academic performance, citizenship, family income, and language test scores.
The list of applicants who have been shortlisted will be published on Cornell University's official webpage; therefore, candidates should keep an eye on the portal for results after applying.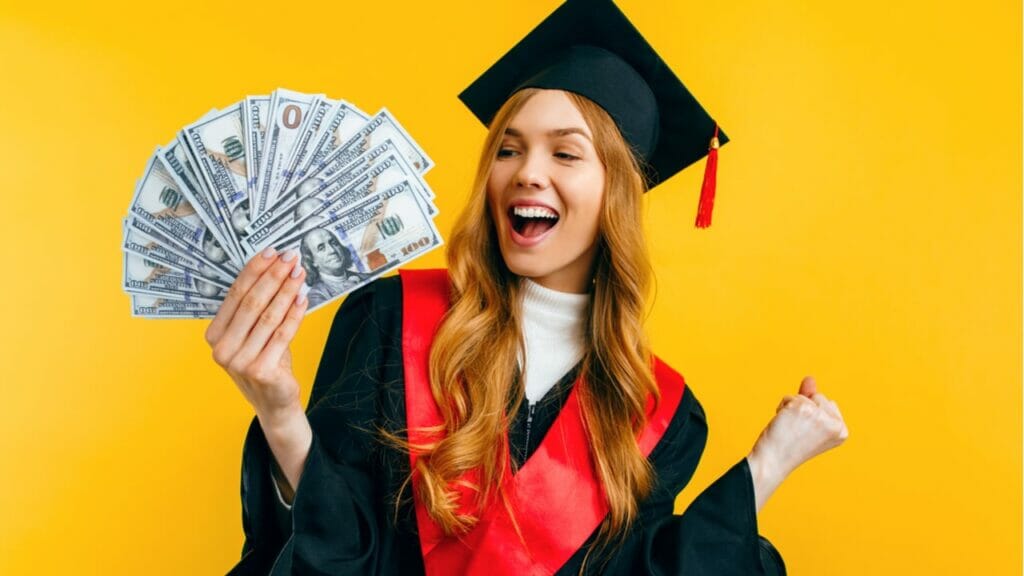 Conclusion
Your dream of studying in the USA can come true, thanks to Sir. Ratan Tata. The scholarship recipients are supported throughout their undergraduate program at Cornell University.
Tata's Scholarship is a generous donation for Indian students willing to pursue an undergraduate degree from Cornell. However, winning this scholarship is competitive since only 20 Indian students are sponsored at once. So make sure you follow the above tips and give your best while applying for this scholarship!
You can also head to LeapScholar if you wish to learn more about other scholarships for studying abroad!
Frequently Asked Questions
1. Who is eligible for getting Cornell University scholarships?
Ans. An Indian undergraduate student with an excellent academic background and any financial constraints is qualified for getting the Tata Scholarship.
2. Does Cornell provide financial aid to international students?
Ans. International students who have filed for financial help and proved financial need are eligible for need-based financial aid at Cornell University.
3. When is the scholarship be awarded?
Ans. The scholarship is awarded at the beginning of every academic year.
We are sorry that this post was not useful for you!
Let us improve this post!
Tell us how we can improve this post?