Summary
This blog provides an overview of the Speaking TOEFL Section.

Further throws light on the format and structure of the involved in the speaking section.

The blog ends with a few tips on scoring high in the speaking TOEFL section.
The speaking TOEFL section is the third part of the English language proficiency test, which universities worldwide use to assess non-native English speaker's ability to communicate effectively in English. The speaking section lasts 17 minutes and consists of four questions; each question has four parts: reading, listening, writing and speaking. The first question, an independent speaking question, requires you to give your personal opinion on a given topic. The remaining three questions are called "integrated" questions and include listening, reading, writing, and speaking.
Further, becoming familiar with the types of questions on a particular test and learning how to answer them can significantly improve one's score.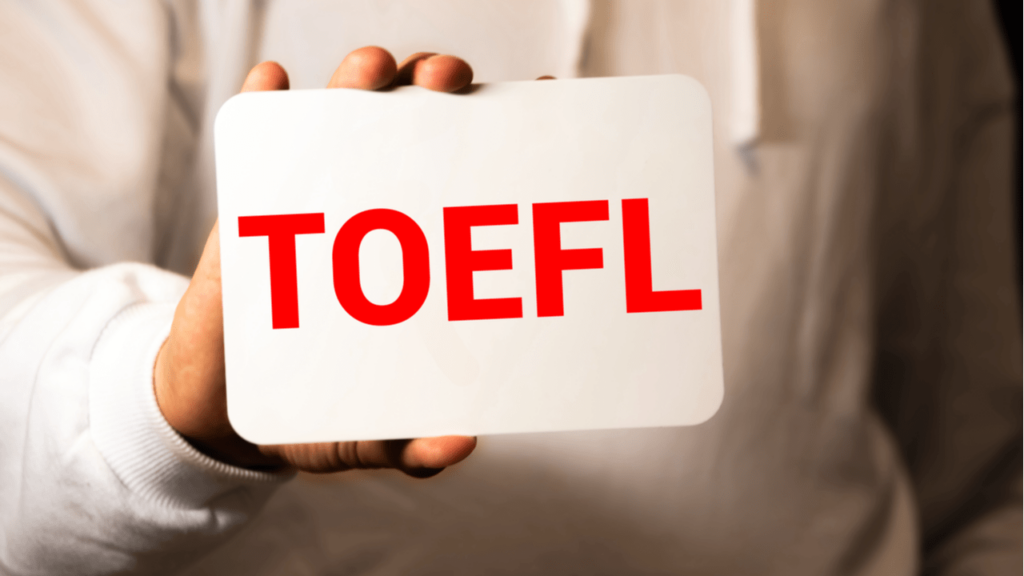 What is the Purpose of the Speaking TOEFL Section
The purposes of the speaking section in TOEFL are as follows –
Processing of Information –

It involves gathering, synthesising and summarising the information.

Formation of Viewpoints –

One should grow the ability to provide their own opinion against provided information.

Delivery

– As a speaker, one should speak fluently and with confidence

Use of Language – In response, one should demonstrate effective grammatical and vocabulary usage.
Topic Development

– The reactions should be appropriately sustained, sufficient, and well-developed.
To achieve a high score, one must have clear progressive ideas, and proper knowledge of the format is necessary.
What is the Structure of the TOEFL IBT Speaking Section?
The format of the TOEFL Speaking task is displayed in the table below.
Particulars
Details
Number of Task
4
Length of Task
1 to 4 minutes long each
Questions
Total 4 questions with 1 question in each task
Average Time per Question
45 to 60 seconds for each question of the speaking section
Total Time
17 minutes
Score Range
-Raw score: 0 to 16
-Scaled score: 0 to 30 
The pictures on the screen can help test takers understand and interpret the context of the speech. Further, Screen/Test details are as follows –
Enables the test takers to see and hear every question.

Test-takers are allowed to take notes during the exam. After the test, notes are collected and shredded.
What is the Questionnaire Format of the Speaking TOEFL Test?
The tables below display a breakdown of the question format of the TOEFL speaking task by style and content. 
Independent Tasks
The below table represents the format of the TOFEL Speaking independent task.
Topics
Details
Duration
Personal Preference
This question asks the test taker to describe their favourite person, place, or thing.
-Preparation time: 15 seconds
-Response time: 45 seconds
Choice
This question asks one to decide between two options that have different consequences.
-Preparation time: 15 seconds
-Response time: 45 seconds
Integrated Reading and Listening Tasks
The table below displays the integrated reading and listening task of the TOEFL Speaking section.
Topics
Details
Duration
Campus Situation - Fit and Explain
Fit and Explain




The question asks to summarise the speaker's opinion based on the ideas in the passage. It includes -

-Reading a passage of 75 to 100 words regarding the campus-related issue.
-Listening passage (60–80 seconds) of 150 to 180 words commenting on the campus related issue.
-Preparation time: 30 seconds
-Response time: 60 seconds
Academic Course Topic: General or Specific
The question requires test takers to combine the reading passage and the lecture information. It includes:

-75 to 100 words are reading passages that broadly define an idea, term, or process from academics.
-Provide specific information with examples to illustrate the reading passage in 150 to 220 words and combine it with an excerpt from a 60 to 90 seconds lecture. 
-Preparation time: 30 seconds
-Response time: 60 seconds
Integrated Listening and Speaking Tasks
The table below provides details about the format of integrated listening and speaking tasks under the Speaking section of TOEFL.
Topics
Details
Duration
Campus Situation Topic - Problem/Solution
The question requires the test taker to demonstrate his or her understanding of the problem and then propose a solution.

-A 60 to 90 second listening passage of 180 to 220 words that converse on a student-related problem with two possible solutions.
-Preparation time: 20 seconds
-Response time: 60 seconds
Academic Course Topic: Summary
The test asks the student to demonstrate an understanding of how the examples relate to the overall topic.

-The listening passage (90 to 120 seconds of 230 to 280 words) is an excerpt from a lecture that defines a term or concept backed by examples to illustrate it.
-Preparation time: 20 seconds
-Response time: 60 seconds
Types of Questions in Speaking TOEFL Section
The question format of the speaking section is as follows –
Questions 1 & 2 – The first two questions on the TOEFL speaking section ask you to discuss a familiar topic, such as:
Do you think it's better to study alone or in groups when preparing for an exam? Use reasons and details in your explanation.

While there are some open-ended questions as well, what is your idea of the perfect house? Use reasons and details in your explanation.

An individual will be provided 15 seconds to prepare and 45 seconds to give a response.
Question 3: This question begins the integrated section of the exam. The question will involve reading a short passage (45 seconds) followed by a conversation that is related to the topic of the reading. A man and woman will be talking about a university-related topic mentioned in the reading.
One speaker will have a strong opinion about the given topic. You are expected to give reasons for this opinion and any supporting details. For this question, a preparation time of 30 seconds and 60 seconds for response is allotted.
Note – One's personal opinion is not required for such a question.
Question 4: This question is similar to Question 3 of the Speaking section of the TOEFL. However, in this question type, a passage for reading (45 seconds) on an academic topic will be given, and then a lecture regarding the same topic will be played.
This question often feels more difficult because the material is much denser. Further, science-related topics are often hard to summarise in a short period of time. 

One must summarise the lecture while focusing on a particular process or emphasis on the question.
Question 5: Question #5 includes a longer conversation than Question #3 and requires that you summarise the important information. 
This question type gives you 20 seconds to prepare your response and 60 seconds to speak. 

It will be a bit more difficult than Question 3 because it requires one's opinion in response. 
Note – This question only consists of listening and speaking but without any reading portion.
Question 6: Question #6 is often challenging, as it often involves listening to a dense lecture and then summarising it.
Students often have trouble following lecture material when they have only 20 seconds to prepare and then 60 seconds to respond.

An effective response for Question #6 will focus on the main ideas, avoiding lengthy explanations of intimidating vocabulary.
Tips and Tricks to Score High in TOEFL Speaking Section
Some valuable tips and tricks that can help an individual to score higher in the speaking section are as follows –
Take down notes:

It is essential to jot down keywords or phrases that will help one stay focused on the topic's main idea during the speaking tasks. Then, during preparation time, one can review their notes and prepare for a response.  

Answer the questions fully:

One must be clear and specific when expressing his or her ideas. Further, he or she should ensure that each idea is connected to the next to create a complete thought.

Prioritise good speech delivery:

Good speech is crucial for good communication. A confident and clear delivery, with grammar that is natural and not stilted or memorised, will make one sound more like a native speaker.

Using correct pronunciation: One can improve pronunciation by making a list of 10 difficult words and saying them aloud. Also, practice using these words in 5 different sentences, which further helps in improving vocabulary as well. 
Manage time wisely:

One should practice answering questions within a specific time frame. It will help to know the time needed for each question and answer in the actual test.

Take numerous practice tests:

To improve a score, one should practice various mock tests, sample papers and solve last year's question papers.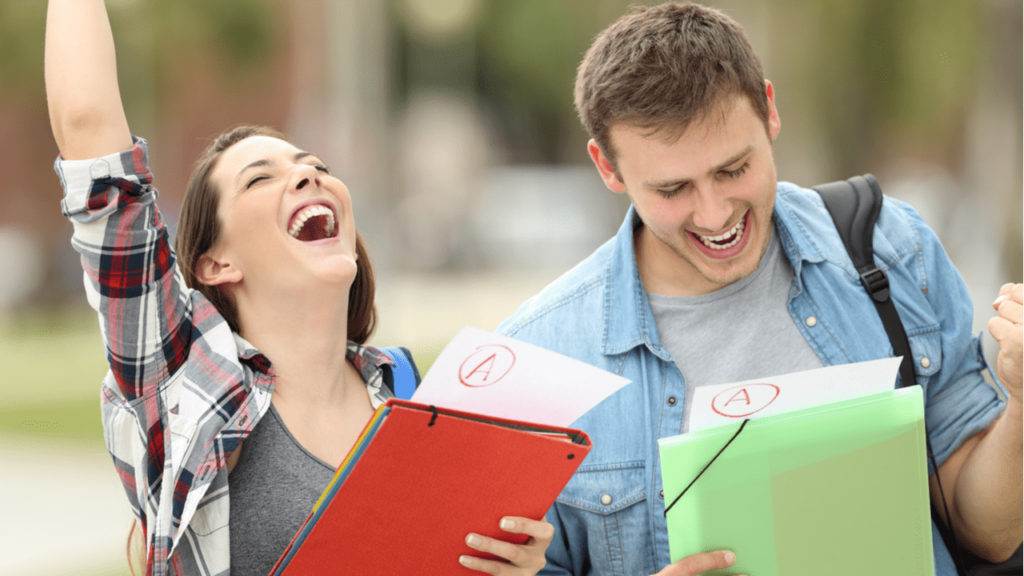 Conclusion
To succeed in the speaking TOEFL section, one needs to learn about each question type and practice. Further, they also need to work on grammar, sentence structure, and pronunciation because well-constructed sentences and clear speech result in a high score. This all points in one direction that practice is the only key to success.
1. How is the TOEFL speaking section scored?
The TOEFL Speaking section is evaluated with these three criteria: language use, delivery, and topic development. Each of these tasks is scored on a scale of 0-4. Then, their scores are averaged together and converted to an overall score of 0-30.
2. Is TOEFL speaking hard?
Compared to the SAT, ACT and GRE, which focus more on testing mathematical equations or writing nuances, the TOEFL is generally considered easier since it focuses on testing English-language skills.
3. Is a TOEFL speaking score of 26 good?
A score of 24 on the Speaking section indicates that a student is a strong speaker, whiles a score of 26 or higher indicates that a student's speaking skills are exceptional. The Educational Testing Service (ETS) has found that many students need 26 or higher in order to be eligible for certain professions.
We are sorry that this post was not useful for you!
Let us improve this post!
Tell us how we can improve this post?